Tony Gonzalez On Antonio Gates, I'd Retire If I Were Him
Tony Gonzalez
If I Were Antonio Gates
... I'd Retire!!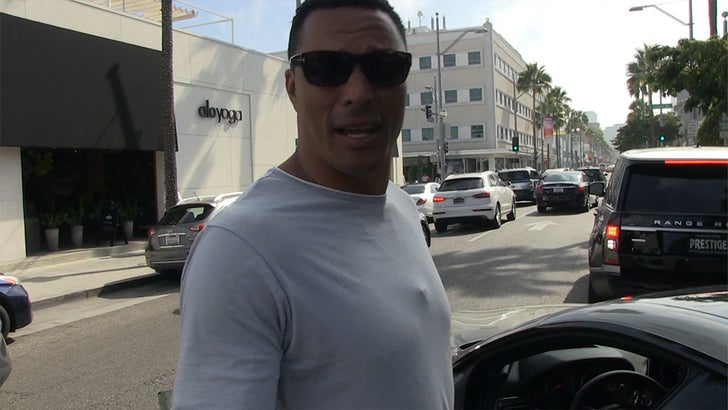 TMZSports.com
Tony Gonzalez says if he were in Antonio Gates' cleats ... the pair would be hung up in the closet for good -- 'cause the ex-NFL superstar says he'd retire if he were A.G.!!
"I'd probably be done," he says.
Remember ... the Chargers cut ties with the superstar tight end this offseason -- but after Hunter Henry's knee injury, there were rumors L.A. could bring him back.
With just over a week until the regular season begins ... that doesn't seem like it's happening -- and Gonzalez tells us that would spell the end of his career if he were Antonio.
"I probably [would hang them up], but that's me," Tony says.
There's more ... Gonzalez also has a VERY bold prediction on his former team's new quarterback, Patrick Mahomes -- telling us to expect HUGE things from the Chiefs' sophomore QB.