Sen. Lindsey Graham Emotional Over Losing John McCain, Vows to Do Better
Sen. Lindsey Graham
All Politicians Need to Do Better
To Honor John McCain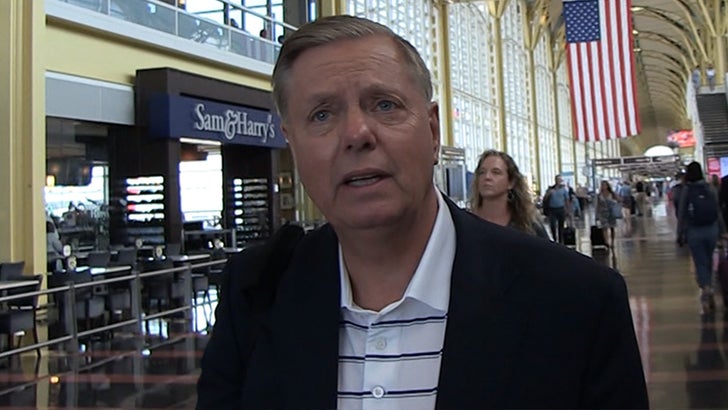 TMZ.com
Sen. Lindsey Graham can't hide his pain over losing John McCain, but says there can be a silver lining ... if politicians, including himself, lead more like his friend did.
Senator Graham was clearly emotional about Sen. McCain's death when we saw him Wednesday at Reagan National. He described himself as McCain's wingman, and said America had lost its "voice of reason."
He added, "I gotta up my game" ... insinuating it was time for elected officials to govern more like the AZ Senator did -- fighting passionately, while respecting the other side.
As for the guy who repeatedly disrespected McCain -- President Trump -- Graham said the administration will be represented at the memorial services ... even if POTUS himself won't be there.