JFK's Nephew Christopher Lawford Dead at 63 After Yoga Studio Emergency
JFK's Nephew Christopher Lawford
Dead at 63
After Yoga Studio Emergency
10:45 AM PT: Law enforcement sources tell TMZ, Lawford was at a yoga studio Tuesday night when he had a medical emergency and later died. Our sources say the death appears to be from "natural causes." The coroner is performing an autopsy to determine the exact cause of death.
Actor Christopher Lawford, the son of Peter Lawford and Patricia Kennedy, has died ... TMZ has confirmed.
Christopher -- a longtime Hollywood actor -- appeared on "General Hospital," "Terminator 3," "All My Children," "Fraiser" and various other TV series. He was also a correspondent on "EXTRA."
Lawford's uncle was John F. Kennedy and his family often hung out with the First Family during JFK's presidency.
Lawford, who got a J.D. at Boston College School of Law, was very politically active all his life. He was active with the Democratic National Committee and worked for his Uncle, Senator Ted Kennedy. He also worked with the Special Olympics, the org his Aunt Eunice Shriver created.
He was also a New York Times best selling author with his book, 'Symptoms of Withdrawal.'
Lawford had battled addiction issues back in the '70s and '80s. He was reportedly arrested in 1980 for allegedly impersonating a doctor to score prescriptions.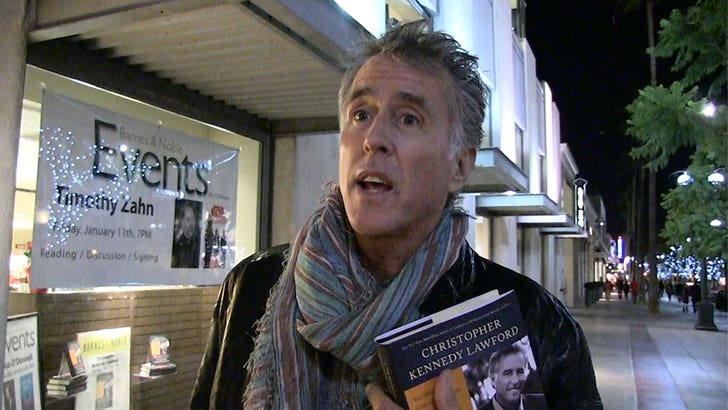 JANUARY 2013
TMZ.com
TMZ got Lawford out in 2013, when he talked candidly about addiction.