Oscar De La Hoya Considering Running for President!!!
Oscar De La Hoya
I Might Run for President!
... Seriously!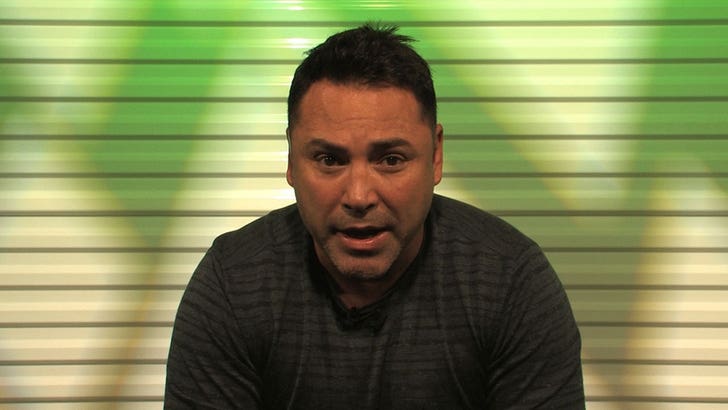 SEPTEMBER 2018
TMZSports.com
Don't scoff -- the boxing legend says he's "very seriously" considering running for the highest office in the land ... and he's already putting together an exploratory team.
"I am actually very, very serious and I strongly feel that if a Kanye West can do it and announce and maybe tease the world that he would maybe one day wanna run for president, why not me?"
Obviously, Oscar has no experience as an elected politician -- but as ODLH pointed out on "TMZ Live," neither did Donald Trump.
So, what convinced Oscar to explore politics?
"I've had literally, over the years, ever since I became a professional in boxing, I've had millions of people tell me, 'Look, why don't you represent? Why don't you stand up and have a bigger voice?' And obviously, the biggest voice you can have is being president."
Oscar says if his exploratory team comes back with good numbers, he'll make it official and begin his campaign.
And, if you're wondering, Oscar says he believes strongly in standing for the national anthem.
But before he goes on the campaign trail, Oscar's got another major event in his life -- he's promoting the big Canelo vs. GGG rematch on Sept. 15th.