Fat Joe Calls Donald Trump 'Delusional' On Hurricane Relief Efforts in Puerto Rico
Fat Joe
Trump Is 'Delusional'
... Prez Botched Hurricane Response in Puerto Rico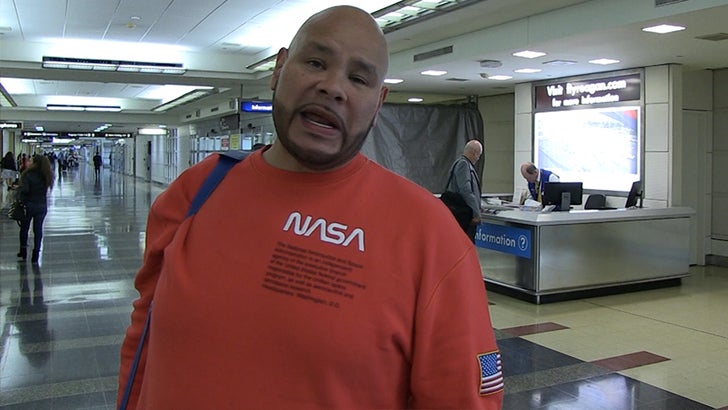 TMZ.com
Fat Joe tells us Donald Trump is 'delusional' and prays Hurricane Florence doesn't ravage the mainland like Hurricane Maria did to Puerto Rico ... 'cause he says the President already bungled the response to one devastating storm.
We got Fat Joe Wednesday boarding a flight from Reagan National ... and the rapper tells our photog he's counting the minutes until Trump leaves The White House.
Fat Joe goes full throttle ... calling out 45 for not knowing Puerto Ricans are American citizens and blaming Trump for the nearly 3,000 deaths on the island in the wake of last year's hurricane.
Fat Joe is praying for those in the path of Hurricane Florence and hopes the U.S. government will do a better job with this relief effort ... if only because the storm will hit the mainland and not an island territory heavily populated with minorities.