FEMA Administrator Uses Spousal Abuse to Dispute Puerto Rico Death Toll
FEMA Administrator on Puerto Rico
Don't Blame Spousal Abuse
On Hurricane Maria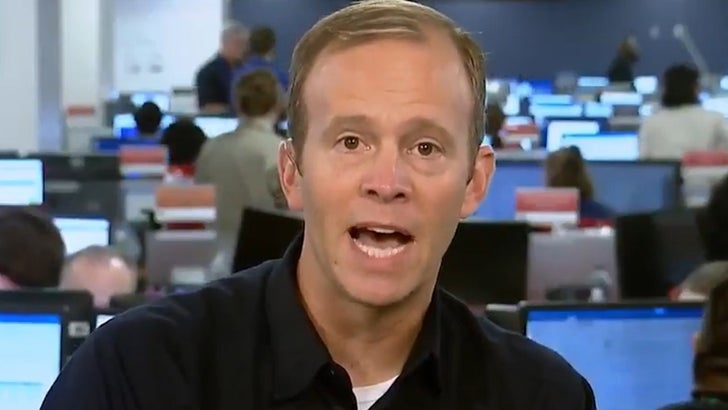 NBC
President Trump may not be too far off in his claim that the death toll numbers in Puerto Rico were inflated ... so says a FEMA administrator, who insists deaths linked to spousal abuse in the wake of the hurricane aren't actually the hurricane's fault at all.
Brock Long -- who's been heading up FEMA's disaster relief effort in P.R. and elsewhere -- went on 'Meet the Press' Sunday to defend Trump's tweet last week, in which he accused Democrats of jacking up the death count after Hurricane Maria to make him look bad.
The original deaths were reported to be in the tens -- but since then, a new study has found that nearly 3,000 people have died as a result of the Maria. Brock disputes those figures though, saying that study and others were all over the place and inconsistent.
He also says you can't blame indirect deaths on the hurricane, explaining that people having heart attacks due to stress, getting into accidents, falling off their roof or suffering from spousal abuse after the hurricane can't be pinned on the natural disaster itself.
Sounds like he's splitting more hairs than 45 -- but he's clearly on Trump's side in this.