Comedian Bryan Callen Disappointed by Size of Batman's Penis in New Comic
Bryan Callen
Bruce Wayne
Has A Little Wang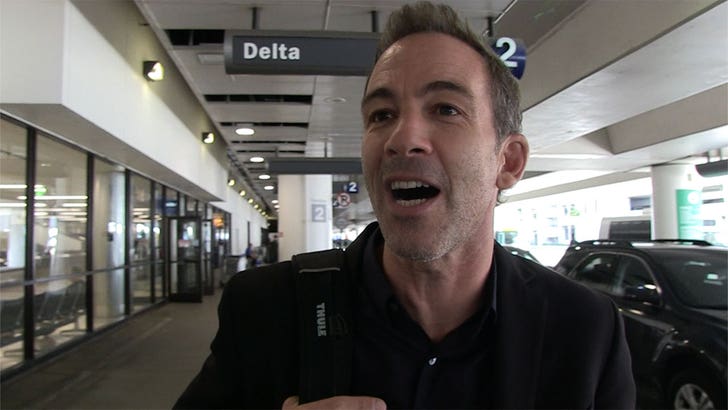 TMZ.com
Bryan Callen thinks Batman should keep on his Batsuit ... 'cause we now know there's nothing all that special about Bruce Wayne's birthday suit.
We got Bryan at LAX and showed him DC's new adult comic with images of Batman's manhood ... and the comedian tells us the Batcave is, umm ... lacking.
His point is, size does matter -- for superheroes -- and Bruce Wayne just ain't getting it done.
Bryan, who has a role in the upcoming "Joker" movie, explains why he thought Batman would be more gifted and tells us which comic book heroes are packing ... most likely.
The Dark Knight's penis shows up 4 times in "Batman: Damned," and the uncensored version is only available in print editions of the adults-only comic. In the online version, DC has darkened the image, but you can check out the original here.
Don't be shy, Bryan says there's nothing to fear.