Cardi B Recorded New Music with Nicki Minaj's Ex, Meek Mill
Cardi B
New Music Comin' with Nicki's Ex, Meek Mill
Cardi B is ready to go at Nicki Minaj yet again ... this time through a brand new track which she's got in the works with her foe's ex.
Sources tell TMZ Cardi recently stepped into the studio with none other than Meek Mill to lay down some material that'll be used in a forthcoming song. We're told they cranked out hooks and verses -- all of which is fair game for a final product that's yet to be released.
Unclear on who the featured artist would be, but we do know that Meek's got an album in the works right now. Sources also say the content Cardi and Meek recorded has the potential to be a huge hit ... so, clearly, expectations are high.
Adding insult to injury, the new duo were seen being friendly last week at the Billboard 2018 R&B Hip-Hop Power Players party in NYC ... where Meek was given the Impact Award.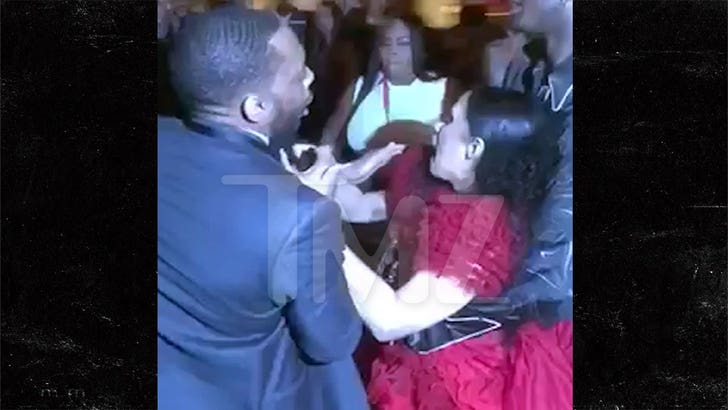 9/7/18
TMZ.com
While we're told the collab happened a few months ago, the timing is nothing short of less-than-perfect for Nicki ... who's in the middle of a good ol' fashioned beef with Cardi.
Their NYFW fight earlier this month left Cardi with a fat lump on her eye ... and a lot of ill will between the two. That hasn't prevented them from being in the same vicinity though since then.
That said, Cardi and Meek are actually labelmates on Atlantic Records, so it's not that crazy they'd eventually work together. Still ... we're sure Nicki doesn't like it.