Cardi B Arrested by NYPD For Criminal Charges Over Strip Club Fight
Cardi B
Arrested and Charged
... Over Strip Club Fight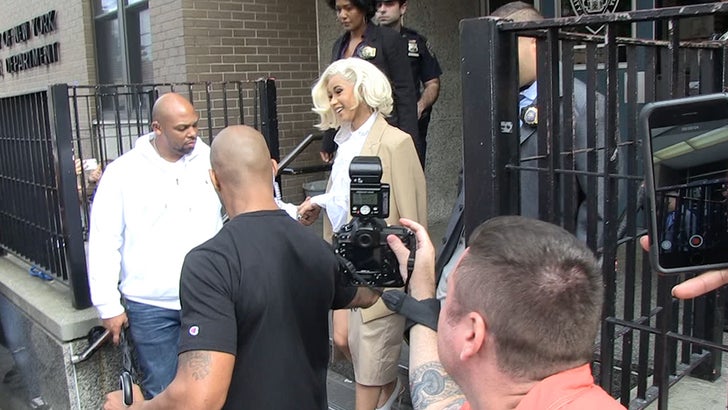 TMZ.com
8:54 AM PT -- Cardi was just officially arrested and charged with two misdemeanors, assault and reckless endangerment. We're told she had a mug shot taken and was fingerprinted. The rapper is scheduled to be arraigned on October 29.
Joe Tacopina, the attorney for the alleged victims, tells us, "She continues to threaten them and clearly thinks her celebrity status is going to get her out of this. But it doesn't matter if her name is Cardi B or Carl B ... if she commits violent assaults she will be brought to justice."
Cardi B will turn herself in to police Monday ... and she will be ordered to appear in court in connection with a strip club fight.
Sources familiar with the case tell TMZ, Cardi will be charged for allegedly ordering an attack on 2 bartenders at Angels Strip Club in Queens NY. The 2 bartender sisters -- Jade and Baddie Gi -- say Cardi had a long-standing beef with Jade because Cardi believed she had slept with Offset.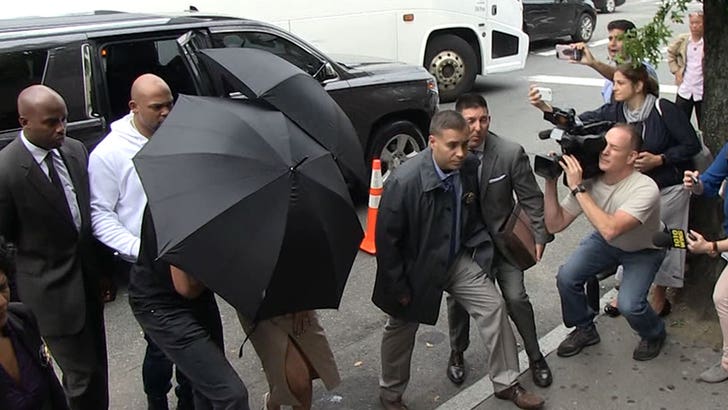 TMZ.com
Cardi -- who was at the Strip Club because Migos was performing -- came face-to-face with the 2 bartenders and allegedly told her posse to attack them with bottles, chairs and a hookah smoking device. The 2 women were both hurt, but refused medical attention.
We're told Cardi will likely be charged with 2 misdemeanors -- reckless endangerment and disorderly conduct. She will not be arrested when she turns herself in ... she will get a summons to appear in court on the charges.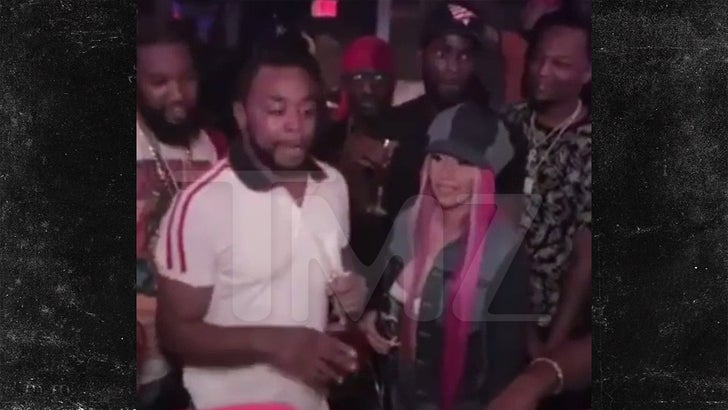 8/29/18
TMZ.com
A source close to Cardi tells TMZ the attack was "spontaneous" and was triggered after someone threw a drink. They say nothing was premeditated.
Originally Published -- 10/1/2018 5:00 AM PDT