Team USA Introduces The LeBron James Of Cheerleading
USA Cheer Team
Meet Our LeBron!!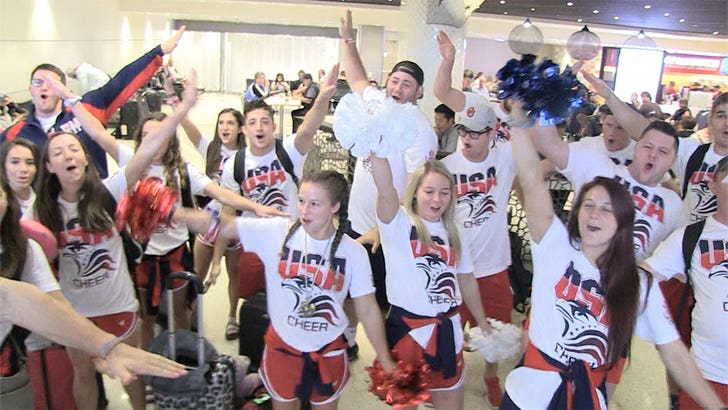 TMZSports.com
If LeBron James ever decided to quit basketball and hit the cheerleading game ... here's what he'd look like ...
Meet Chris Ethridge ... a University of Louisville cheerleader -- who USA Cheer Team tells TMZ Sports is undoubtedly the LBJ of their squad.
So ... what makes him the G.O.A.T. on the cheer mat??
"Just work hard," Chris says. "Some natural talent, but be in the gym a lot. Work hard."
Still skeptical he's The Chosen One?? Check him out tossing a chick into the air and catching her with his LEFT HAND ...
Yeah, king status for sure.
BTW ... in case you were wondering who the Serena Williams of the squad is -- the team pointed her out to us too.
AND -- they also showed us a dude who can bench 405 pounds!!!!
Cheerleading ... IT'S A SPORT!!