Dick Vermeil Says 2018 Rams Are More Explosive Than 'The Greatest Show On Turf'
Dick Vermeil
'Greatest Show On Turf'??
These Rams Are Better!!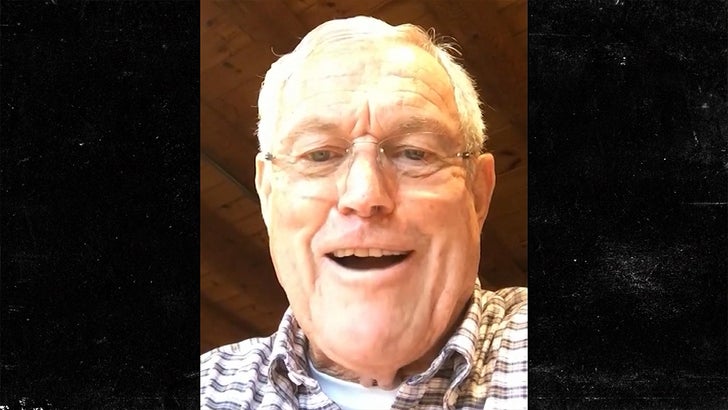 TMZSports.com
The ex-head coach of the original 'Greatest Show On Turf' Rams says this year's version is better ... AND more explosive!!!
"They're close," Dick Vermeil tells TMZ Sports. "But, I really think you'd have to say that this team overall might be a little better."
Of course, there were three versions of the 'GSOT' Rams ... coached by Vermeil in 1999 -- and then by Mike Martz in 2000 and 2001.
But, they were all badass ... with Warner and Faulk leading the way -- and potential Hall of Famers like Isaac Bruce and Torry Holt streaking down the sidelines too.
Yet when Vermeil crunched the numbers for us ... and compared them to Jared Goff, Todd Gurley and the guys in L.A. now -- he says this 2018 team wins.
"In looking at the Rams as they are today, just watching them, I'd have to give them the edge."