Paul Pierce Scuffles with Security and Calls Them Racist at McGregor Fight
Paul Pierce
Scuffles with Security at McGregor Fight
Calls them Racist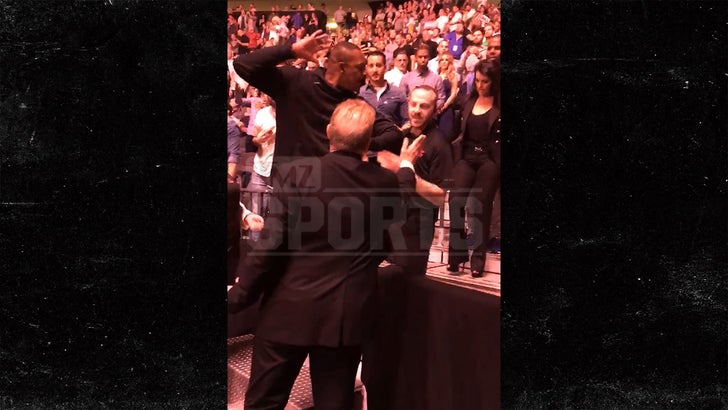 10/6/18
TMZSports.com
2:03 PM PT -- This is what we're told happened in regards to Paul facing off with security. People present tell us that Paul appeared at the top of the stairs and was trying to get back down to his seat, but was unable to produce a ticket to the guard at the entrance. A verbal dispute occured between the two, and Paul continued down the stairs. The guard called for backup, which is when the two other security guards eventually intervened. We're told not all of the guards on his way down were on the same page as to what had happened up top, but eventually, stadium staff told metro police to stand down once he was at his seat.
Former Boston Celtics star Paul Pierce got into it with a security guard Saturday night at UFC 229 in Vegas.
Paul was trying to get to the first floor of the arena when apparently a security guard questioned if he had a ticket to be in the area.
The two exchanged words, and at one point the guard puts his hands on Pierce to block him from walking.
Staff eventually intervened and the two separated, you hear Pierce call the guards racist before walking back to his seat.
Members of Khabib's camp then attacked Conor inside the Octagon.
BTW ... we got Paul on the way out after the fight, and while he was mum on his own confrontation ... he definitely had some thoughts on McGregor vs. Khabib.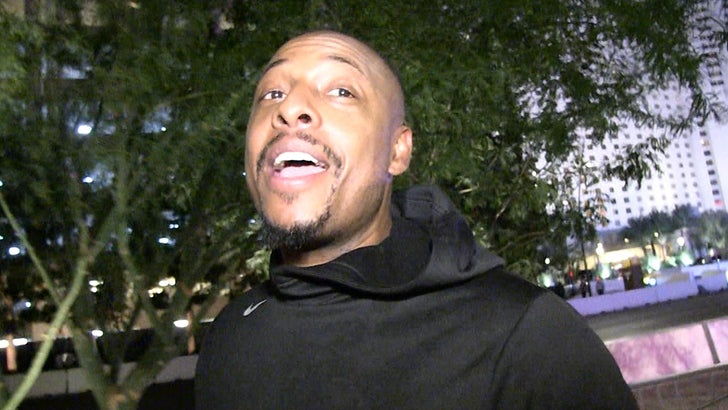 TMZSports.com