Kim Kardashian West Flaunts Jewelry 2 Years After Paris Robbery
Kim Kardashian West
Blinged Out ...
2 Years After Paris Robbery
Kim Kardashian West is back in the jewelry game ... almost 2 years to the day after being bound, gagged, held at gunpoint and robbed of more than $6 million in bling.
Kim was at a Tiffany & Co. party Tuesday night in NYC, where she was dripping in blinding bling that she showed off on her IG story.
Ms. West, who was accompanied by a security dude, made it clear the jewels weren't hers ... they were loan-outs for the evening.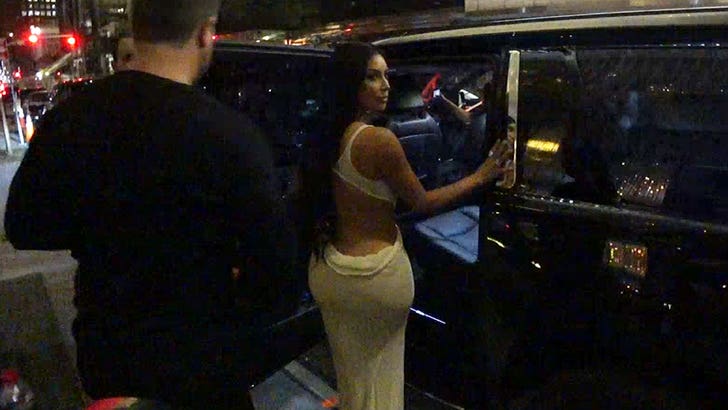 SplashNews.com
She's been relatively jewelry free since she was robbed at gunpoint in a Paris hotel room. She vowed at the time to shun these extravagances in the name of safety ... but now she's taking baby steps back to where she started.
As for security ... we only see one guard at her side, but Tiffany typically has a swarm of undercover security in the joint.