Curtis Granderson Gets Chipped Tooth Fixed Before Game 6, Check Out My Smile!
Curtis Granderson
Gets Chipped Tooth Fixed Before Game 6
... Check Out My Smile!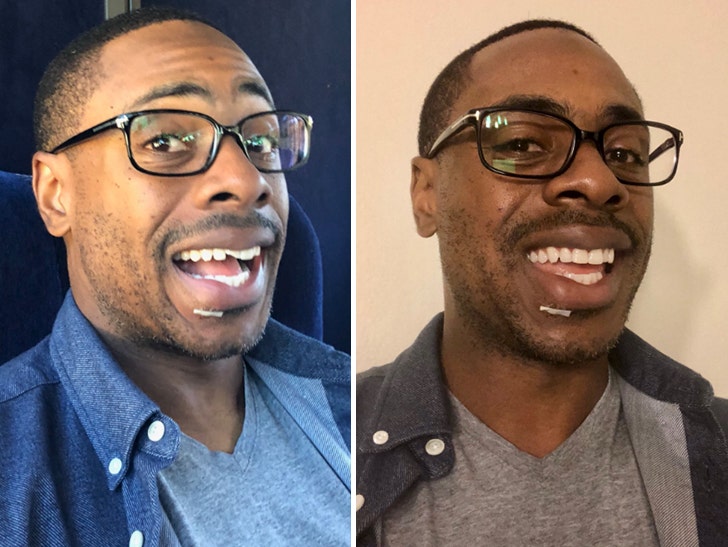 Breaking News
Before Curtis Granderson steps into the batter's box Friday night ... he needed a visit to the dentist's chair -- 'cause dude JACKED UP his tooth sliding into second base Wednesday!!
You'll remember ... The Grandy Man legged out a double in the 9th inning of the Brewers' Game 5 loss to the Dodgers -- and his helmet whacked him square in the mug on the slide.
Curtis ended up with a fat lip AND a broken front tooth to go along with the L ... and even said afterward the chipped piece got STUCK IN HIS LIP!!!
BUT ... the story has a happy ending -- 'cause Curtis hit up Mykleby & Thao Family Dentistry in Wauwatosa before Friday night's first pitch ... and he's cheesin' like normal now.
The smile might be fleeting, though ... Milwaukee's on the verge of elimination.
But, at least it looks nice!!