Merril Hoge Pumps Breaks On CTE Hysteria, Ben Roethlisberger Agrees With Me!
Merril Hoge
Pumps Breaks On CTE Hysteria
... Big Ben Agrees With Me!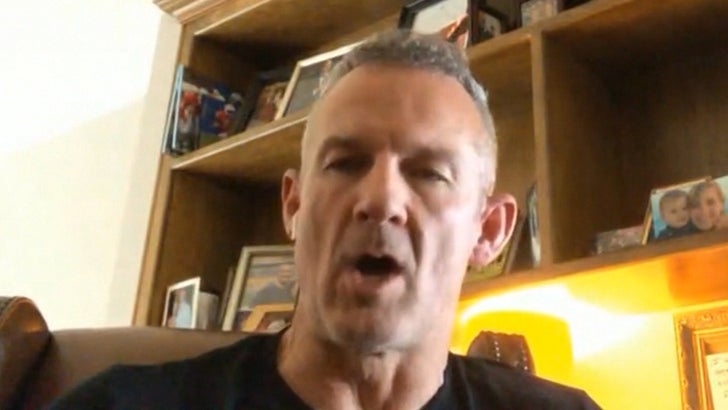 TMZSports.com
All the hand-wringing over CTE and its link to football needs to SLOW THE HELL DOWN ... so says Merril Hoge -- who tells TMZ Sports he's getting support from NFL stars like Ben Roethlisberger.
Merril -- an ex-Steelers RB and former ESPN analyst -- makes the argument in his new book, "Brainwashed: The Bad Science Behind CTE and the Plot to Destroy Football," that football does NOT necessarily lead to CTE, as some reports have strongly suggested.
In fact ... Merril tells us it was those articles that made him want to write the book in the first place.
"You look at a headline and all of this fear that is driven from CTE, I wanted to understand the science."
Merril's findings?? CTE does exist and is a problem ... but he wants to know more about the condition and what causes it before pointing the finger at football.
Hoge tells us A TON of current and former players that have read the book couldn't agree more -- including Big Ben!!
"I have not had a player that has said anything negative that has read the book to this point," Merril says ... "A lot of them have been relieved!"
Bottom line ... Merril says, read the book -- and don't pull your kid outta Pop Warner just yet.