Tracy Morgan Rocks Out to Boombox Music at Orlando Airport
Tracy Morgan
I Just Can't Resist My Boombox!!!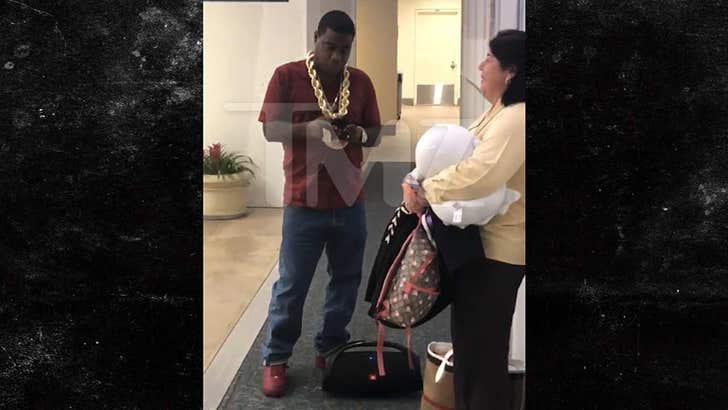 TMZ.com
Tracy Morgan jammed out Friday night at a Florida airport ... and pretty much the entire terminal heard it all.
Tracy was at Orlando International and was feeling the beat from a boombox at his feet. The song ... A$AP Ferg's "Work." The graphic lyrics, which include "All big titties lift your shirt/Show a player what you're worth" clearly concerned some of the adults with children.
And, check out the Mr.-T chain ... awesome.
The blaring music attracted some of his fellow travelers ... especially one woman who couldn't help but rock out.
In the end, a bunch of folks couldn't help but ask for selfies, and Tracy was more than happy to oblige.