Chief Keef Shuts Down Questions About Tekashi 6ix9ine, Talks Up Orchestra Collab
Chief Keef
I Don't Give a F*** About Tekashi ...
But, Let's Talk Orchestra!!!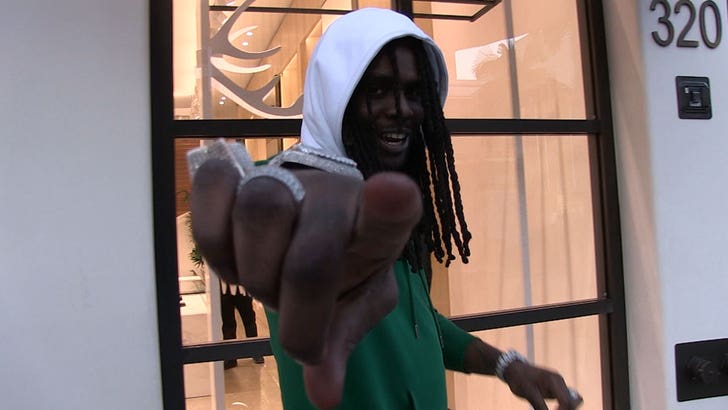 TMZ.com
Chief Keef still doesn't want to utter Tekashi69's name after the rainbow-haired MC was linked to a shooting involving Keef -- but he's more than happy to talk symphonies.
We got CK Wednesday on Rodeo Drive, where he appeared to be hitting the strip for some retail therapy. Our guy complimented his fashion choices, but when we tried to ask about 6ix9ine ... Keef quickly warned us off that topic.
He told us point-blank, he doesn't give a f**k about Tekashi, and added we're barking up the wrong tree by asking him about the dude.
But, the Chi-town rapper was happy to talk strings and woodwinds!
While holding strong on his silence policy regarding Tekashi ... he happily opened up about his recent collab with the Drill Symphony on his hit song, "Love Sosa." No doubt, it was a huge left turn for him, musically speaking, but he told us he's down to jam with 'em again.