Shooting at Tekashi 6ix9ine Music Video Featuring Nicki Minaj & Kanye West
Tekashi69
Shots Fired on Set of Music Vid with Kanye
7:35 AM PT -- 50 Cent posted this pic of a bullet hole in a bedroom window at the house where Tekashi's video was shooting.
7:04 AM PT -- Our Tekashi sources say, for now, production for the video is stopped ... and there's currently no plan to start things back up. It's apparent whoever shot up the set knew Tekashi's schedule, making a reshoot that much more dangerous.
6ix9ine's attorney, Lance Lazzaro, tells us he doesn't believe the shooting violates Tekashi's probation because the rapper was a victim. That being said ... law enforcement sources tell us the Manhattan D.A. is "looking into" whether there was a violation.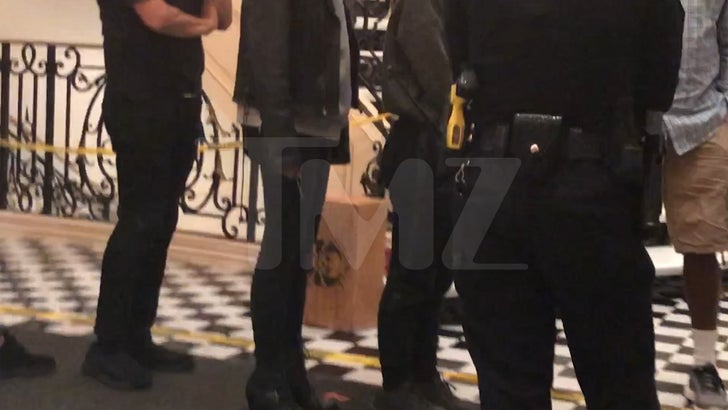 TMZ.com
Tekashi's crew rented the $80 million estate which was supposed to be the backdrop for the music video for one of the songs on his new album ... a song featuring Kanye and Nicki. By the way ... it's one of the most exclusive, expensive streets in Bev Hills.
Cops say at 10:25 PM they got a "shots fired" call and raced to the home. Someone on set tells us there were approximately 8 shots fired. No one was hit. It appeared to be a drive-by.
At least one bullet went through a bedroom window.
We are told Kanye was there but Nicki had not arrived. Kanye immediately left.
We're told production was halted and the crew was shaken up.
Detectives are now reviewing surveillance video.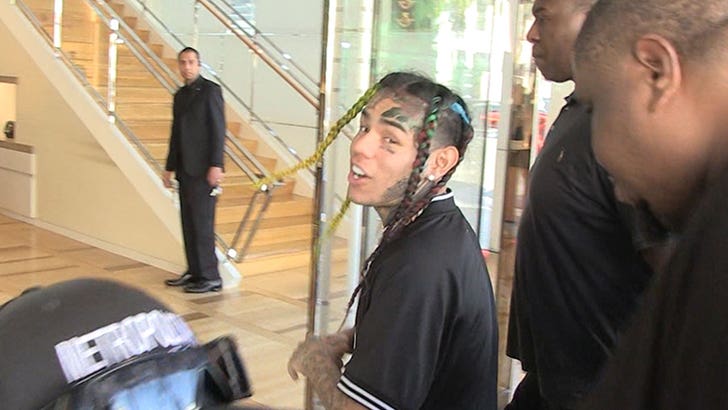 TMZ.com
Originally Published -- 3:16 AM PST