Pusha T Denies Approving 'F**k Drake' Graphic During Camp Flog Gnaw Show
Pusha T
I Didn't Approve 'F**k Drake' Visual
It Was the Corny Tech Guy!
Pusha T appeared to be trolling his rap rival when a "F**K DRAKE" graphic showed up during his show at Camp Flog Gnaw ... but PT says kill the messenger, figuratively speaking.
Push was performing at Tyler, the Creator's music fest Saturday in L.A. when the huge white flashing sign popped up in the background. The 'Daytona' MC didn't acknowledge it right away, but when the crowd started chanting "F**k Drake," he admitted he heard them.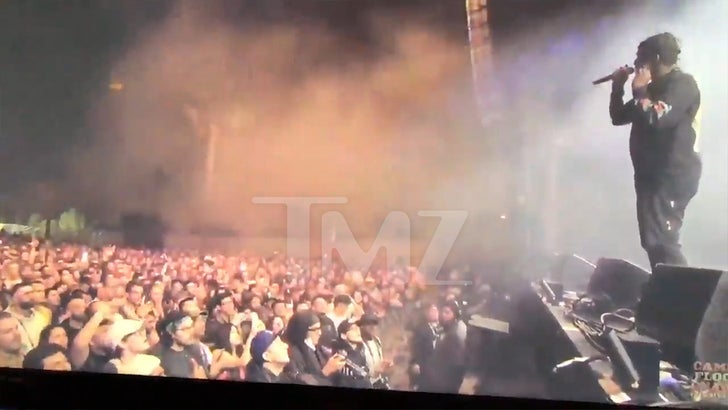 TMZ.com
He didn't tell the crowd to cut it out but rather went on with the show as if nothing had happened. He later addressed the presumed shot at Drizzy though, saying that a tech guy had screwed with his screens and that dissing someone with a graphic isn't his style.
Considering the beef is all but dead, it was probably wise of Push to distance himself from the visual.