Keyshia Ka'oir Davis Drops $250,000 on Jewelry Shopping Spree
Keyshia Ka'oir Davis
Icy Like Gucci Mane
With $250k of Diamonds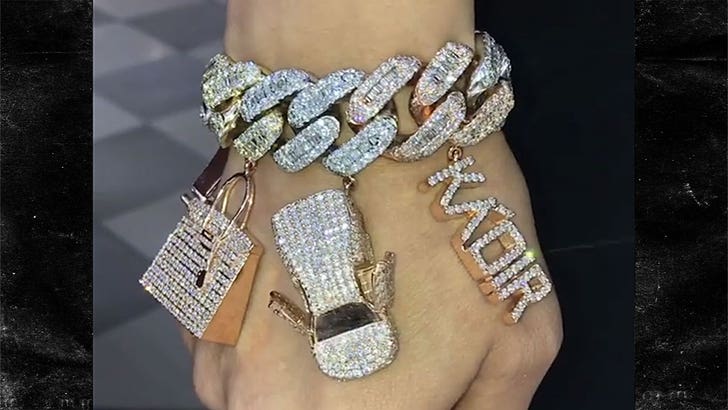 Diamond Club Miami
Keyshia Ka'oir Davis is keeping her wrists and neck on chill, because Gucci Mane's wife just dropped a quarter million dollars on a jewelry shopping spree!!!
We're told Keyshia spent a cool 6-figures and picked up her new bling this week at Diamond Club Miami ... and then she hit up a Heat game and showed off her ice.
Keyshia threw down $250k on 2 bracelets and 2 chains, and get this ... the custom Cuban link pieces are dripping with Baguette diamonds weighing in at a total of 120 carats.
Check out the charms on Keyshia's bracelet ... she's got her name, a sports car, a shopping bag and the logo for Gucci's record label.
As you know, Keyshia and Gucci are one iced-out couple ... their wedding gifts included two 28-carat diamond necklaces, with matching 15-carat diamond pendants in the shape of a heart and key.
In the immortal words of Gucci Mane, burrr!