Tekashi 6ix9ine Appears to Order Hit on Chief Keef's Cousin in Shocking New Video
Tekashi69
Appears to Order Hit On Keef's Cousin
... Shocking New Video!!!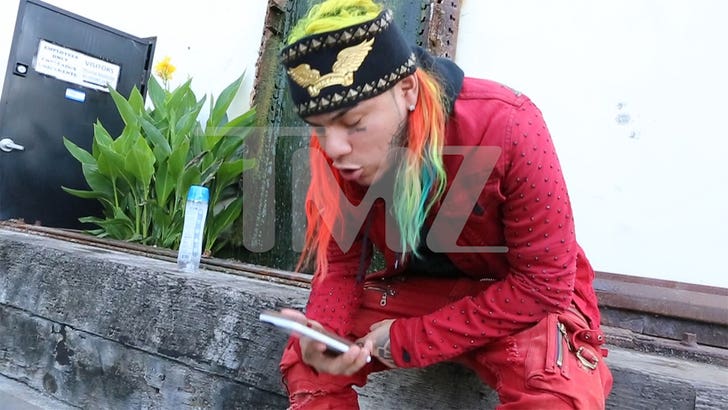 May 2018
TMZ.com
Tekashi69 appears to have ordered his goons to shoot up Chief Keef's cousin, days before Keef narrowly escaped gunfire in New York City.
In shocking new footage, obtained by TMZ, you see Tekashi on FaceTime with Chief's cousin, Tadoe, asking him if he's going to be at Keef's NYC hotel. When the convo ends, 6ix9ine brags to his crew about placing a $30,000 bounty on Tadoe.
It's interesting ... the video was recorded in late May, just days before someone shot at and missed Chief Keef at the W Hotel in Times Square. Remember, 6ix9ine and Keef were beefing all spring over social media leading up to the shooting.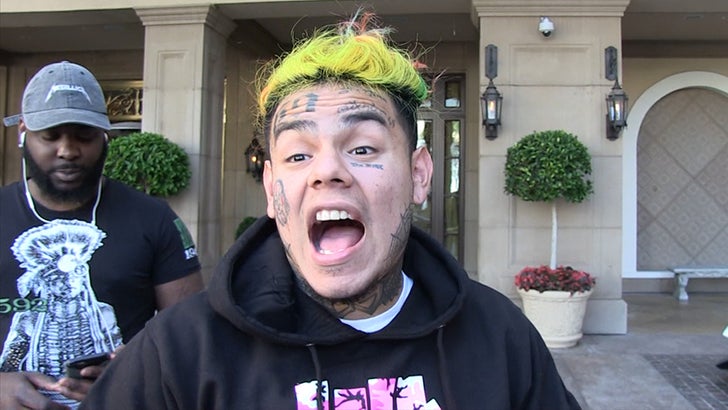 6/3/18
TMZ.com
Tekashi is now sitting with neutral inmates at a federal facility after getting busted on racketeering, among other charges. Prosecutors say 6ix9ine and his crew conspired to commit a slew of crimes, including shootings.
Now, if Tekashi was serious in his apparent threat, we have video evidence the rapper might've ordered at least one hit.