WWE's Big Show Slams Retirement Talk, 'I Gotta Couple Years Left'
WWE's Big Show
Slams Retirement Talk
'I Gotta Couple Years Left'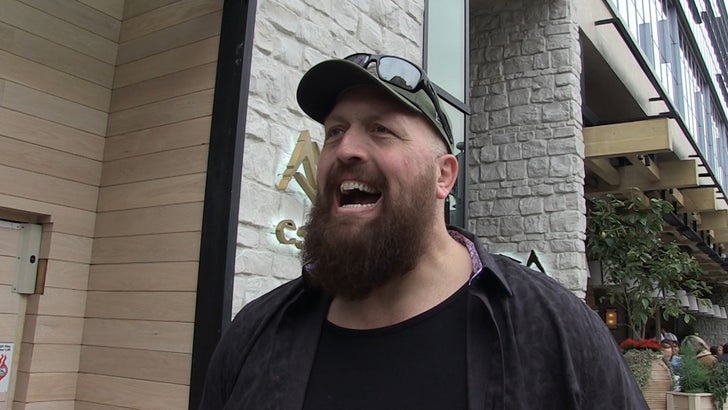 TMZSports.com
WWE superstar Big Show has been destroying people in the ring for 24 years -- but tells TMZ Sports he ain't slowin' down any time soon!!
At 46 years old, Big Show -- real name Paul Wight -- is still going hard ... but people are wondering how much longer he can handle the wear and tear of the job with his 7'0", 400-pound frame.
The good news for wrestling fans -- dude ain't ready to tap out just yet.
"I signed a new deal last year," Big Show told us at Avra in Beverly Hills ... "I gotta couple of years left. I'm having fun."
Show ain't impervious to injury -- he's still recovering from a tweaked hamstring -- but, overall, the guy is in great shape, feels good and wants to keep going.
Plus, Show tells us why Charlotte Flair might be the biggest BEAST in all of pro wrestling.
Good stuff from a genuine living legend.