Big Show, Shaq, WWE, NBA, Wrestlemania
Big Show
Match With Shaq Ain't Happening
... Here's Why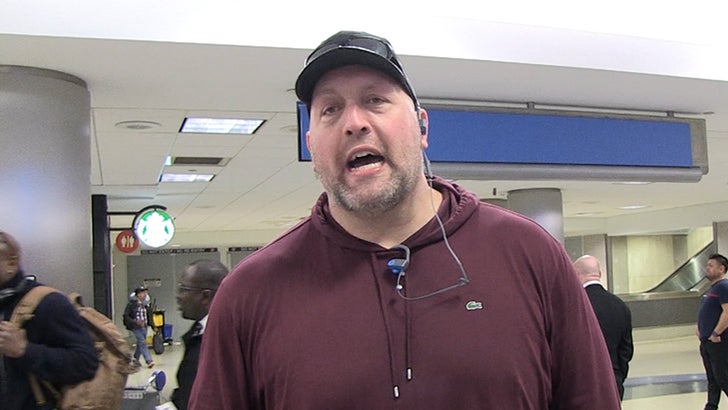 TMZSports.com
Sad day for everyone who wanted to witness nearly 1,000 pounds of man tossed around a wresting ring ... WWE superstar Big Show says his match with Shaq ain't happening, and he's telling TMZ Sports why.
There were rumblings that Shaq and Show were gonna face off at WrestleMania last year, with the two guys going back and forth on social media to hype up the big showdown.
It never happened, and when we got the giant at LAX he told us it's never gonna ... and he also broke down the reasons why the hugest (literally) match in sports entertainment fell through.
The real question is ... who chickened out?