Tyra Banks Talks Cardi B-Nicki Minaj Beef and Drops 'Be a Star' Bars
Tyra Banks
I'm Down for Cardi & Nicki Peace Treaty
... Oh, and I Got Bars Too!!!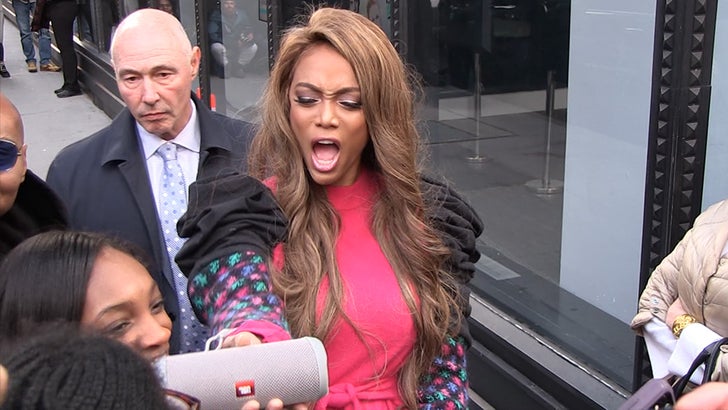 TMZ.com
Tyra Banks gave herself a new rap name and, in the process, might have inadvertently taken sides in the raging war between Cardi B and Nicki Minaj.
We got Tyra out Thursday in NYC where our photog told her that her getting in the rap game with her new "Be A Star" remix could help bring a solution to the Cardi-Nicki beef. If you've been living under a rock ... Cardi and Nicki have been at each other's throats and there's zero sign it's dialing down.
That's when Tyra straight-up declares herself Tyra B. It was probably made in jest ... but check out the video. Tyra starts dropping bars and we can't help but notice her rap game sounds very Cardi-esque.
For what it's worth ... Tyra's previously said she channeled Cardi AND Nicki for her new single. You be the judge. BTW, the song is from her new movie, "Life-Size 2" ... in which Tyra reprises her role of a Barbie-like doll come to life.