Former MTV VJ Matt Pinfield Speaks from Hospital, 'Blessed to Be Alive' After Accident
Ex-MTV VJ Matt Pinfield
I'm Grateful to be Alive Today!!!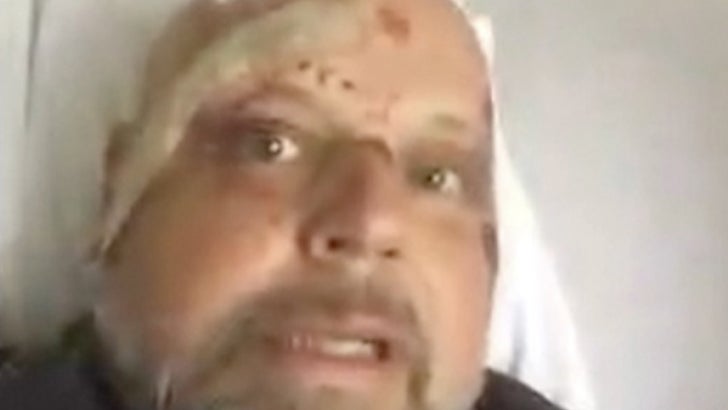 TMZ.com
Matt Pinfield has one helluva spirit -- 4 days after he was struck by a car, he's telling the horrific story from his hospital bed ... and it's pretty freakin' inspiring.
The former MTV VJ -- and current host of the radio show 'Flashback' -- joined us Friday on "TMZ Live" from L.A.'s Cedars-Sinai hospital ... where he had multiple surgeries this week, healing from 2 broken bones, facial lacerations and a gruesome head injury.
Matt said one second he was crossing a street to his apartment, and the next he was smashed straight-up into the air by a speeding car. He says when he landed he looked down at his leg ... which was suddenly pretzel-shaped.
The good news, as Matt put it, he's "blessed to be alive." Since the accident ... he says he's experienced an incredible outpouring of love and support -- and it's clear his old MTV fans are still down with him.