Trevor Story Praises Luke Voit For Taking Fastball to Face, 'He's Tough, Man'
Trevor Story
Praises Voit For Taking Ball To Face
... 'He's Tough, Man'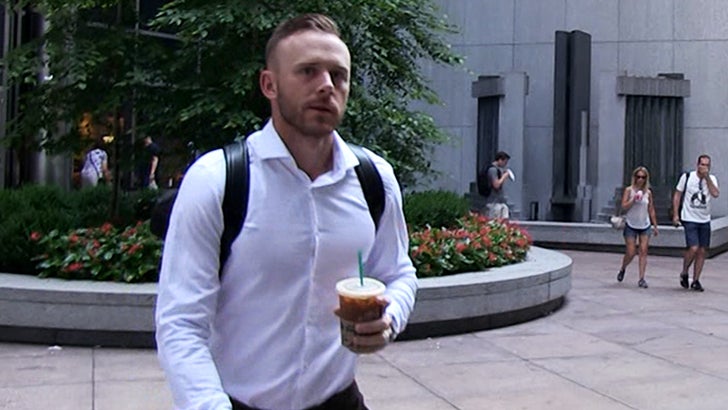 TMZSports.com
Luke Voit taking a 91 MPH fastball to the face and STAYING IN THE GAME impressed even the guys he was playing against ... so says Colorado Rockies superstar Trevor Story.
"He's tough, man," Story tells TMZ Sports.
If ya missed it ... the Yankees first baseman took a heater straight to the chin in Saturday's game against the Rockies -- but he shrugged it off and kept on playing.
Story says that feat was pretty unreal ... telling us, "That was impressive, man."
Of course, the Yanks ended up winning the series over the Rockies 2-1 ... and, despite the sore jaw, Voit took all four of his ABs in Sunday's game.
By the way ... since it's Baseball Hall of Fame weekend, we had to ask Story about Todd Helton and Larry Walker's chances at eventually getting inducted -- and Story tells us he thinks it'll happen some day, FOR SURE!!!