Massive Fan Brawl Caught On Video During Spence-Porter Fight
Errol Spence vs. Shawn Porter
Massive Fan Brawl During Fight
... Caught On Video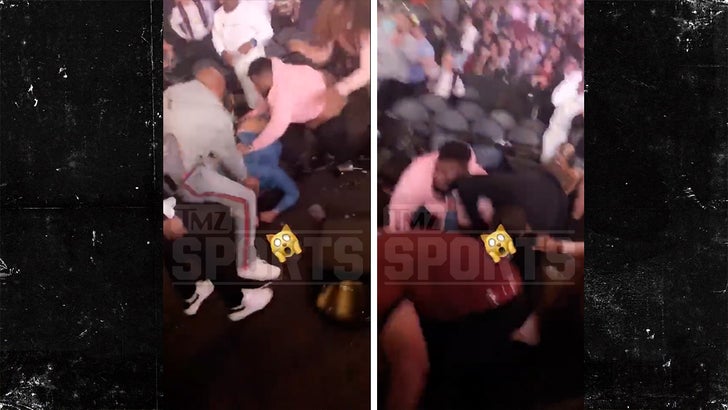 TMZSports.com
The ring wasn't the only place for action at Staples Center Saturday night ... 'cause a massive brawl took place in the crowd of the Errol Spence-Shawn Porter fight and TMZ Sports has the video.
We're told the fracas got started after the 4th round when 2 fans started arguing about who was winning the fight.
All hell broke loose after that ... with a co-ed scrap going down and bodies flying everywhere.
The fight lasted for almost a minute.
Security ended up restoring order to the crowd ... and from what LAPD tells us, no arrests where made.
Bonus entertainment ... the guy who taped the brawl giving us a hilarious blow-by-blow of the entire melee.
Next fight, this man needs a microphone.