Evander Holyfield's Son Destroys 2nd Opponent With 3rd-Round KO
Evander Holyfield's Son
Destroys 2nd Opponent
With 3rd-Round KO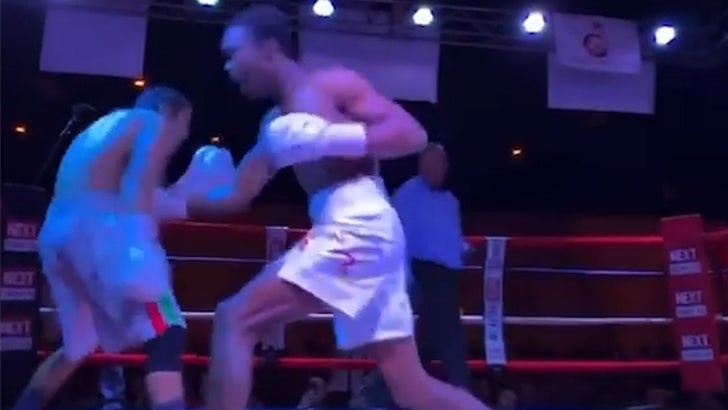 combatsportscoverage.com
Evander Holyfield's 22-year-old son is beginning to look like The Real Deal as a boxer -- he just destroyed his 2nd opponent in just 3 weeks ... and the video is solid.
Evan "Yung Holy" Holyfield took on Henry Mendez in Houston on Saturday night and ended the fight with a brutal body shot in the 3rd round ... moving his pro record to 2-0.
Evander was in the crowd that night and was obviously impressed with his son's handiwork.
As we previously reported, Evan made his pro fight debut just 3 weeks prior -- dismantling Nick Winstead in just 16 seconds into the 1st round of their Nov. 2 bout (on the undercard of the Canelo Alvarez vs. Sergey Kovalev fight).
Evan (who fights at junior middleweight, 154 lbs) has told TMZ Sports ... he's out to prove he can scrap with best in the world -- and he's off to a pretty good start.