UFC's Marvin Vettori In Explosive Hotel Confrontation, Wants Fight This Weekend!!
UFC's Marvin Vettori
Explosive Hotel Confrontation
... Wants To Fight This Weekend!!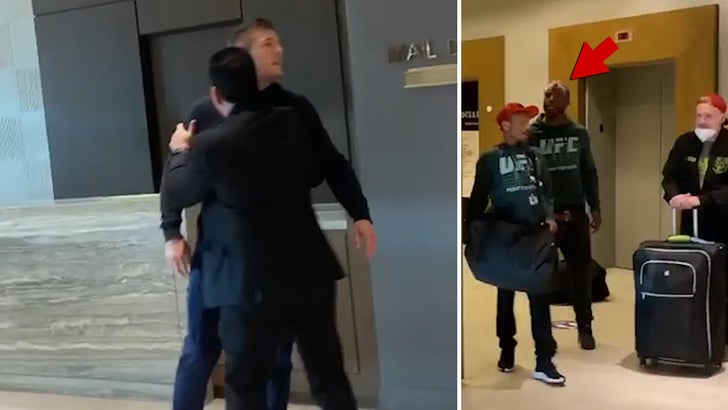 @drcapodaglio
10:37 AM PT -- 5/14 -- Marvin Vettori tells TMZ Sports he's NOT giving up on fighting this week ... saying he's staying in Jacksonville, and working with the UFC to find an opponent for Saturday's card.
"I'm actually staying here until after the Saturday event in case something happens, I'm actually ready to step in," Vettori says.
Thing is, Marvin will have to fight at light heavyweight ... 'cause he says there's no way he can get back down to 185 lbs. (he currently weighs 206 lbs.)
Vettori says there's been talk of Neil Magny stepping in ... and Marvin is totally down.
"Dana, if this Neil Magny fight can happen, let's make it happen."
As for his original opponent who backed out, Karl Roberson, Vettori is still HOT over the situation.
"You f***ing blew it, man. And the moment you squared up to me, you showed you can fight. And you f***ing blew it."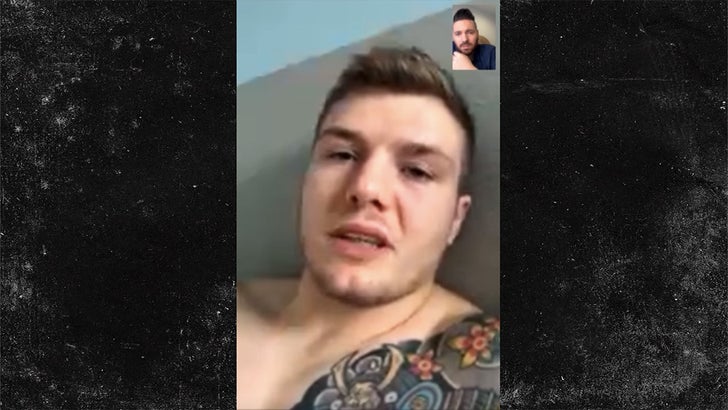 TMZSports.com
UFC fighter Marvin Vettori tried to fight his scheduled opponent Karl Roberson in a hotel lobby ... hours after Roberson pulled out of their scheduled bout due to weight cut issues.
AND MAN, VETTORI IS FUMING!!
Vettori vs. Roberson was supposed to be on the main card for the "UFC on ESPN+ 29" event Wednesday night in Jacksonville.
But, according to the UFC, Roberson experienced "medical issues unrelated to COVID-19 after his weight cut" and was subsequently pulled from the fight.
Well, Vettori wasn't happy -- he's been training for months -- and when he saw Roberson in the hotel where the fighters are staying, he exploded.
"Let's f*cking fight," Vettori screamed across the lobby ... "If you're a fighter then f*cking fight!"
Vettori's crew grabbed him and escorted him away from Roberson.
Now, Vettori is hoping to find another opponent ASAP -- as the UFC is hosting ANOTHER event in Jacksonville on Saturday.
Originally Published -- 5/13 12:38 PM PT