Dallas Man Viciously Beaten, Kicked For Defending Business
Dallas Looting
Man Viciously Beaten for Defending Business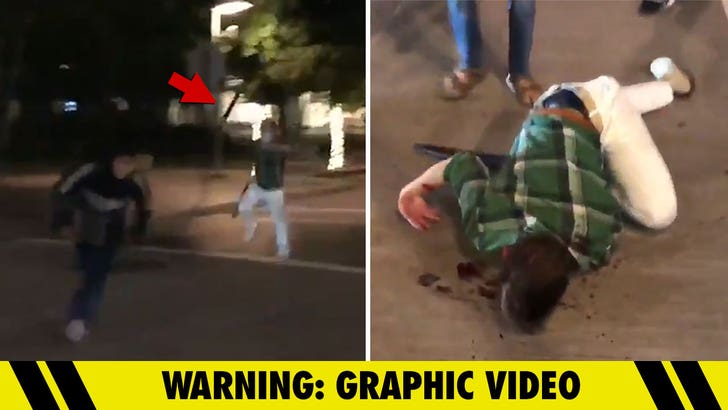 Elijah Schaffer/Blaze TV
A small business owner was brutally beaten by looters because he was allegedly defending his store with a machete.
It happened Saturday night in Dallas ... as looters descended on the man's store, who was using a sword, allegedly trying to defend himself and his business.
The disturbing video shows rioters viciously beat him, rendering him bloody and unconscious. He was beaten with skateboards, rocks and fists, and suffered multiple gashes all over his body. You even hear someone yell, "Turn him over!"
The man was taken to a hospital by ambulance where he's currently in stable condition.
Dallas exploded in violence Saturday night with protests.