Henry Ruggs III On Crutches After Freak Moving Accident, Dad Says
Henry Ruggs III
Injured In Freak Moving Accident
... Dad Says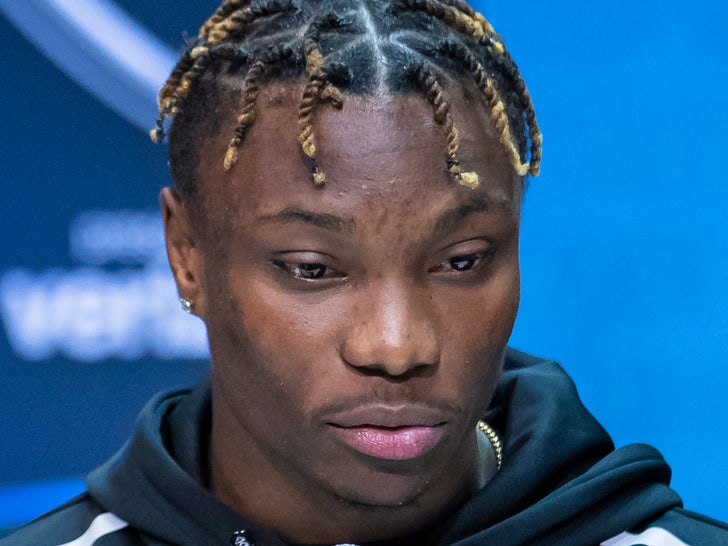 Getty
Scary news for the Las Vegas Raiders ... Henry Ruggs III's father says the rookie wideout suffered a freak thigh injury in a moving accident, and is now using crutches to get around.
"He was trying to move a trailer or something -- move furniture or something," Ruggs Jr. told AL.com on Monday, "and the trailer just kind of pinned him against a car or a wall or something."
Papa Ruggs says his son -- who was the first receiver selected in April's NFL Draft over guys like Jerry Jeudy and CeeDee Lamb -- suffered some sort of cut/gash/wound to his leg.
Ruggs Jr., though, added he believes his son is feeling "OK" despite the ailment.
"It was just like a little open wound on his leg, a little incision," Ruggs III's father said. "Like something had stuck him right there on his thigh a little bit."
"With this COVID-19 stuff still going on, they wouldn't let anybody in [to see the doctor]," Ruggs Jr. added. "He's just having to walk on crutches. Not putting as much pressure on it."
For the Raiders' part, they said in a statement to The Athletic on Monday, "The #Raiders are aware of a report regarding an off-field injury to Henry Ruggs III. Respecting Henry's right to medical privacy, the team will not be commenting on the report."
Ruggs -- the fastest player in the 2020 class -- is expected to have a huge role in his first season in Jon Gruden's offense if healthy.