Naya Rivera's Ex-Husband Ryan Dorsey Makes Emotional Visit to Lake Piru
Naya Rivera
Ex Ryan Dorsey's Emotional Trip to Lake Piru
Ryan, whose son was on the boating trip when Naya disappeared last Wednesday, ventured out into the water -- just like Naya's dad -- as if to gain a connection to her. He then sat by himself as authorities continued their search for Naya's body.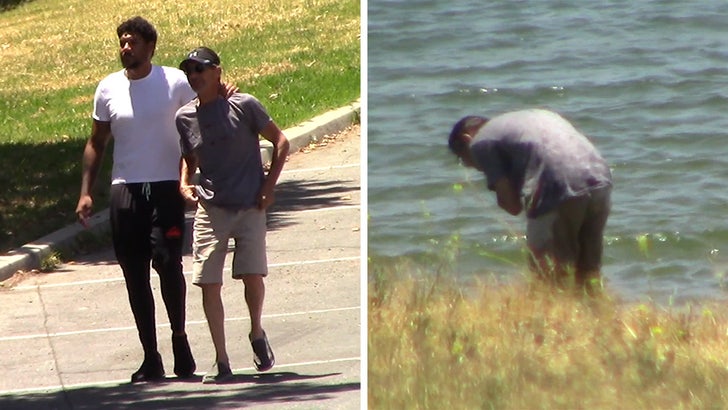 BACKGRID
As we reported, Naya and her 4-year-old son, Josey, were on a boating outing when they jumped in for a swim and she disappeared ... this according to what he told authorities.
The lake is littered with trees and debris and visibility is almost non-existent. So far, there are no signs of Naya's body. She would be the 9th person to drown in the lake since the mid-'90s, and locals are demanding better warnings for swimmers, alerting them to the dangers.