'RHOC' Elizabeth Vargas Happy to Be Alive, Considering Buying Gun
'RHOC' Elizabeth Vargas
Happy to be Alive!!!
Considering Buying a Gun After Terrifying Standoff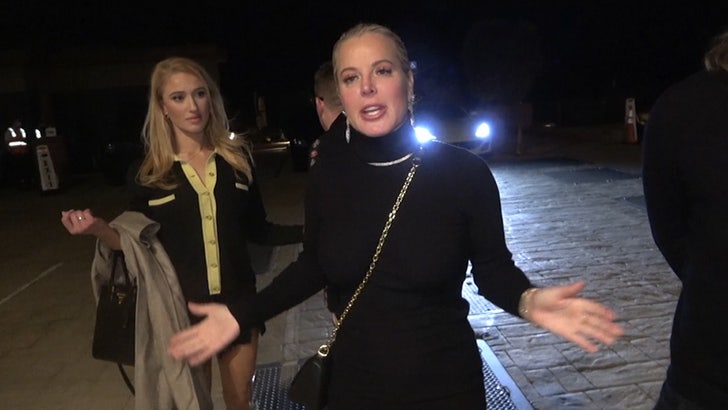 BACKGRID
12:14 PM PT -- Geraghty was just hit with a multitude of charges from alleged incidents that span 3 days, starting back in December. He's been charged with felony extortion of property by force or threat, several gun charges -- including gross negligent discharge of a firearm -- couple injury on spouse of cohabitant as well as possession of a controlled substance.
We're told he could face upwards of 75 years behind bars for everything.
Elizabeth Vargas is happy to be alive, but considering ways to keep herself safe in the future after a scary incident that saw a former fling inside her home armed with a gun.
Vargas hit NOBU in Malibu Wednesday night, a mere 24 hours after cops rescued her from her Newport Beach home. She shares some intimate details of the scary incident, saying all she could think was "Please help me" when the man, Ryan Geraghty, entered her home.
Vargas -- accompanied by her manager David Weintraub and billionaire John Paul DeJoria -- says she's not a gun owner, but the whole ordeal has definitely made her consider becoming one. She says she also plans to run background checks on any possible future suitors, as unbeknownst to her, Geraghty was a felon.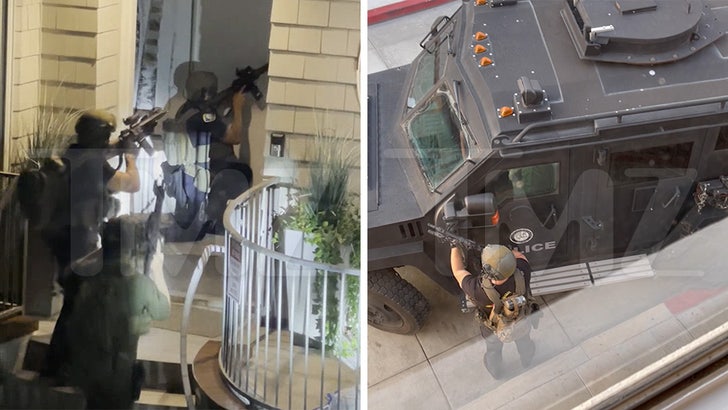 TMZ.com
TMZ broke the story, SWAT team officers descended on Vargas' home Tuesday after the former 'RHOC' star called to report she was being extorted and believed Geraghty was coming to her home.
The two had briefly dated, and Geraghty had allegedly pressured Elizabeth to help him financially.
Somehow, Geraghty was still able to get inside, armed with a gun, and roughed Vargas up. He was eventually taken into custody and booked on a slew of charges including extortion and assault with a deadly weapon.