L.A. TV Reporter Witnesses Hit-and-Run During Story on Hit-and-Runs
Road Crimes
L.A. Reporter Witnesses Hit-and-Run ...
During Story on Hit-and-Runs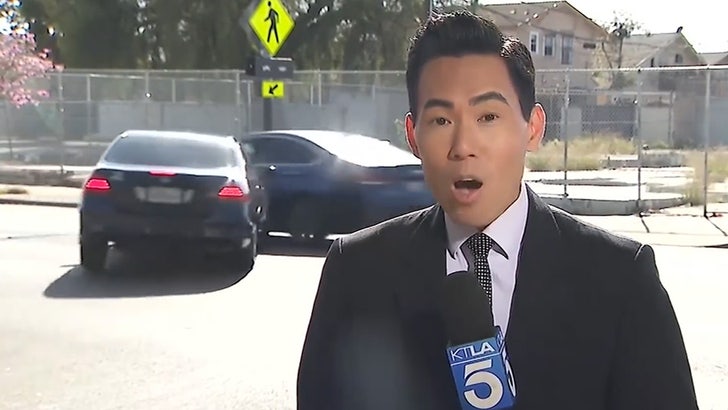 KTLA
An L.A. TV reporter was doing a story about a tragic hit-and-run accident, and what played out behind him is just crazy.
KTLA reporter Gene Kang was in South L.A., doing a story on a fatal crash at a dangerous intersection, when 2 cars behind him get into a gnarly accident. You see one of the cars bolting from the scene. In other words, it's a hit-and-run in the middle of a story about a hit-and-run.
Kang said afterward, "Our security guard Walter Mann yelled 'get back' and we moved as the car came racing towards us. It veered away at the last second and T-boned the car."
The driver of the car that left the scene may want to throw himself at the mercy of authorities, because his/her license plate fell off the car.
The story itself is just awful ... a man was walking with his wife and 2-year-old son when a driver struck and killed him and then fled the scene. There's a $50,000 reward for information about the driver's identity.