Saints' Marcus Maye Arrested, Allegedly Pointed Gun At Juveniles In Road Rage Incident
Saints' Marcus Maye
Arrested ...
Allegedly Pointed Gun At Juveniles In Road Rage Incident
12:09 PM PT -- Saints head coach Dennis Allen said the team was made aware of the arrest on Thursday morning.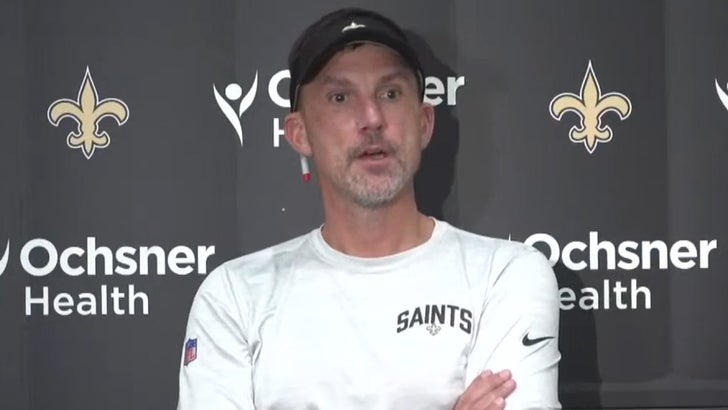 New Orleans Saints
"We're still gathering all of the information," he said. "And so, we're really not going to have a comment on it at this time until we get more information."
11:24 AM PT -- According to the Jefferson Parish Sheriff's Office, Maye's arrest stemmed from an Aug. 29 road rage incident. Cops say Maye was driving a black SUV when he was accused of pointing a gun at a car full of "several juvenile females."
Authorities note Maye has now been released from jail after posting a $30,000 bond.
11:21 AM PT -- Cops have just released Maye's mug shot.
11:05 AM PT -- Maye's attorney, Eric Hessler, issued a statement following the arrest ... saying, "Marcus vehemently denies the allegation from a motor vehicle incident, and looks forward to defending himself when all the facts come out."
New Orleans Saints starting safety Marcus Maye was arrested on Thursday and booked on a charge of aggravated assault with a firearm, TMZ Sports has confirmed.
According to jail records, Maye was booked into Jefferson Parish Correctional Center in Louisiana at 12 AM ... and is still in custody.
The allegations against the 29-year-old are unclear, we're working on it.
Maye just signed a huge contract with the Saints back in March, inking a three-year, $28.5 million deal. He spent the first five seasons of his NFL career with the New York Jets, starting 60 games and recording 6 interceptions.
New Orleans had listed Maye as its starting strong safety in its pre-Week 1 depth chart.
Originally Published -- 10:59 AM PT