WWE Legend Iron Sheik Died Of Cardiac Arrest
WWE Legend Iron Sheik
Died Of Cardiac Arrest
WWE legend The Iron Sheik died of cardiac arrest last month ... this according to his death certificate, obtained by TMZ Sports.
Officials said in the document that Sheik -- real name Hossein Khosrow Ali Vaziri -- also suffered from congestive heart failure as well as hypertension before his passing.
The manner of death was ruled to be natural.
As we reported, Sheik passed away in Georgia on June 7 ... at 81 years old.
His family and friends called him "a true legend, a force of nature, and an iconic figure who left an incredible mark on the world of professional wrestling" following his death.
His good pal, Sgt. Slaughter, also remembered him fondly in an interview with TMZ Sports.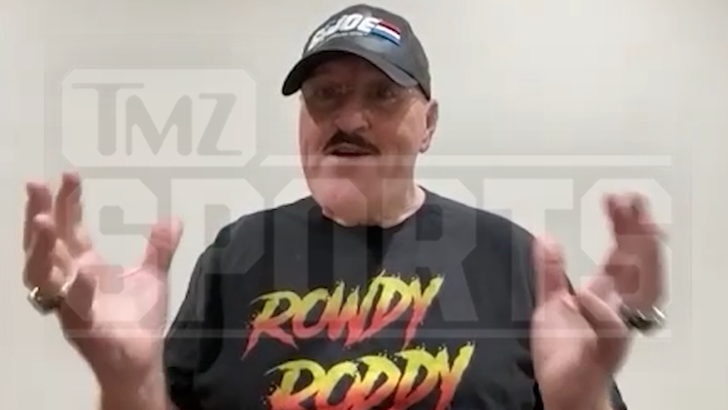 TMZSports.com
Dwayne "The Rock" Johnson, meanwhile, posted a video tribute to Sheik in remembrance ... calling him "Uncle Sheiky" -- while recounting a story back when he was a rookie wrestler.
The former heavyweight champ was inducted into the WWE Hall of Fame in 2005 ... and he'll forever be known as one of the greatest heels to ever step in the squared circle.
We discussed The Iron Sheik's legacy in a recent episode of the Last Days Podcast, available on all podcast platforms.