Seth Rollins Says Hollywood Strike Helping Grow WWE
Seth Rollins
I Stand With Actors, Writers
But Strike Helping WWE Get More Fans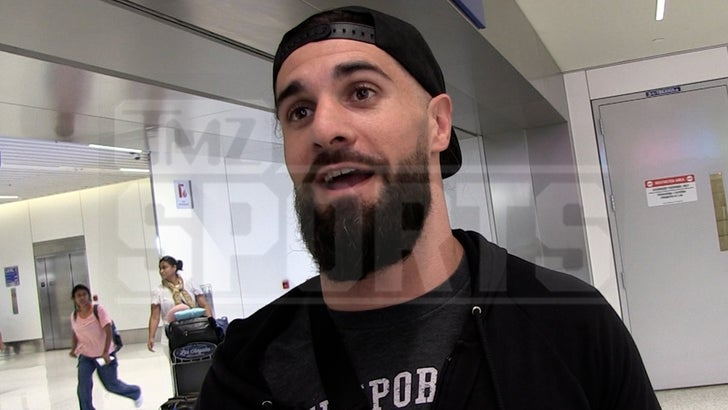 TMZSports.com
WWE Superstar Seth Rollins says he's in full support of the writers and actors striking in Hollywood ... but tells TMZ Sports there's a bit of a "silver lining" in the situation, 'cause it gives people a new opportunity to check out wrestling!!
Of course, SAG-AFTRA decided to join the Writers Guild of America on the picket line last week ... effectively shutting Hollywood down after tense negotiations with the studios.
Seth makes it clear he is siding with the talented actors and writers fighting for what they want ... but he welcomes any first-time fans to watch some wrestling in the meantime!!
"I know it's a difficult time for the actors and the writers," Seth said at LAX this week. "I believe they're doing the right thing asking for what they deserve. I stand by them.
"But it is a fortunate part of not being part of a union that we're able to still perform and, for our audiences and people who may not be familiar, now they get the opportunity to tune in and see what we're all about."
Seth added the new fans couldn't come at a better time ... 'cause the current roster of talent is the greatest its ever been.
"Business is hot right now," he said. "We're in a boom, I think. When we look back on it, it's going to be a special time."