Kim Kardashian Has Regrets About Pete Davidson Relationship
Kim Kardashian
Has Some Buyer's Remorse ...
With Pete Davidson Romance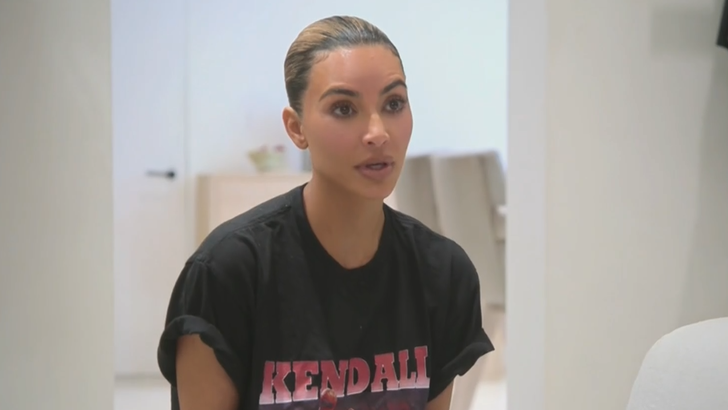 Hulu
The billionaire entrepreneur discussed this very topic with sisters Kylie and Kendall Jenner on Thursday's episode of "The Kardashians," explaining she "jumped into a relationship so fast" with Pete following her divorce from Kanye.
Kim said, "It got my mind away from stuff and that's not a way to run from things." She then offered herself some good ol' advice, "It's better to deal. Heal … deal, heal and then feel."
Hulu
With all the drama surrounding Kanye, Kim says she's trying not to look at it so "negatively." She promised not to carry every bad event in her life, vowing, instead, to learn from her experiences to make herself a better person.
As you know, Kim filed for divorce from Kanye in 2021, finalizing a settlement the following year. During her annulment phase, Kim dated Pete for nine months, but they broke up because their busy schedules and constantly being apart were putting a drag on their romance.
We covered it all in the latest episode of The TMZ Podcast, available on all podcast platforms.