Vanna White Made Partial Deal for 'Wheel of Fortune'
Vanna White
Partial Deal Signed with 'Wheel'
'It's Gonna Get Ugly if Sony Doesn't Get more Generous'
Vanna White has negotiated her deal with "Wheel of Fortune," but only the celebrity version, not the syndicated show, and we're told Sony has made it clear ... they're not receptive to her demands.
Sources with direct knowledge tell TMZ, Vanna's lawyer, Bryan Freedman, negotiated Vanna's deal for "Celebrity Wheel of Fortune." Turns out that deal was up, but her contract for the syndicated show goes for another year, so first things first.
We're told Freedman told Sony Vanna wanted 50% of what Pat was making, but Sony would not disclose Pat's salary for "Celebrity Wheel." We hear Pat makes just north of $400k an episode. In the end, we're told Vanna settled for $100k an episode, which we're told was a "meaningful bump" from her last contract.
As for the syndicated show, we're told negotiations are halted because of the writers' strike, but the parties are far apart.
TMZ broke the story, Vanna has asked for half of what Pat Sajak makes, which we're told is around $15M a year. Vanna has made $3M for the last 18 years with no salary increase.
Our sources say Freedman asked Sony to use a third party who knows the game show space to evaluate Pat and Vanna's roles and importance on the show, and then come up with a "fair figure." We're told Sony turned thumbs down to that request.
We're told one of the problems ... Sony believes they ended up paying Pat too much and they don't want to use his salary for comparability. Apparently, that hasn't sat well with Team Vanna.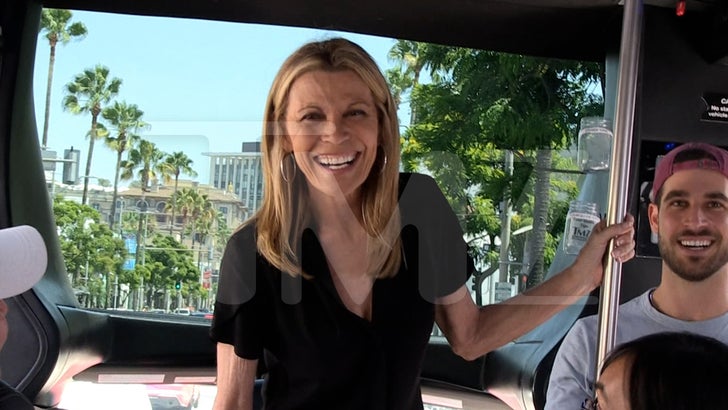 TMZ.com
As one Vanna source put it, "It's gonna get ugly if they [Sony] don't get more serious."
We covered it all in the latest episode of The TMZ Podcast, available on all podcast platforms.