Naomi Campbell Hits the Runway to Model Her New Fashion Line
Naomi Campbell
Takes Over New York Fashion Week
... With Famous Runway Swagger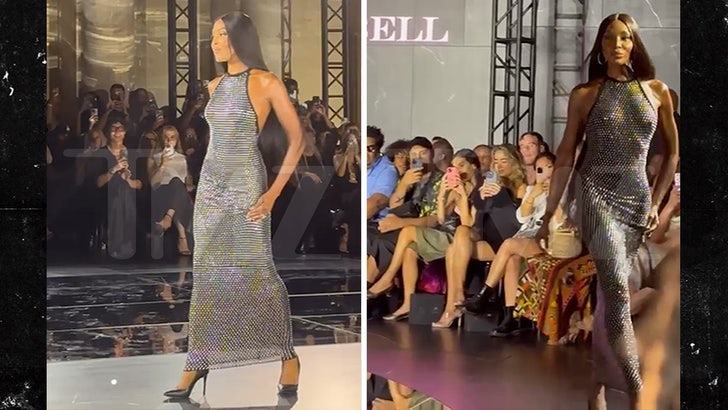 TMZ.com
Naomi Campbell hasn't lost her step on the runway ... strutting her stuff at her New York Fashion Week show and looking downright amazing!!!
The iconic supermodel was decked out in a form-fitting, silver halter dress as she swaggered around the catwalk in her trademark '90s style at Cipriani Broadway in Manhattan Tuesday night.
A steady stream of models followed behind her, showcasing Naomi's new fashion line -- a joint collaboration with clothing brand PrettyLittleThing.
Check out this video, obtained by TMZ, which shows Naomi parading around as if she owns the place with her long black mien flowing down her back. The packed crowd seemed captivated, shooting cell phone images of her.
Waiting for your permission to load the Instagram Media.
Naomi worked with up-and-coming designers Victor Anate and Edvin Thompson to create the fancy gowns, which were studded with crystals or made out of glossy metallic material.
After her show, Naomi told a reporter it was "nerve-wracking to do that walk -- on every level." But she added, "This is what I wanted."