'90 Day Fiancé' Paul Staehle Says He Wasn't Missing In Brazil, Blames Phone Issue
'90 DAY FIANCÉ'S PAUL STAEHLE
I Was Never Missing In Brazil ...
Blames Phone, Boat Issues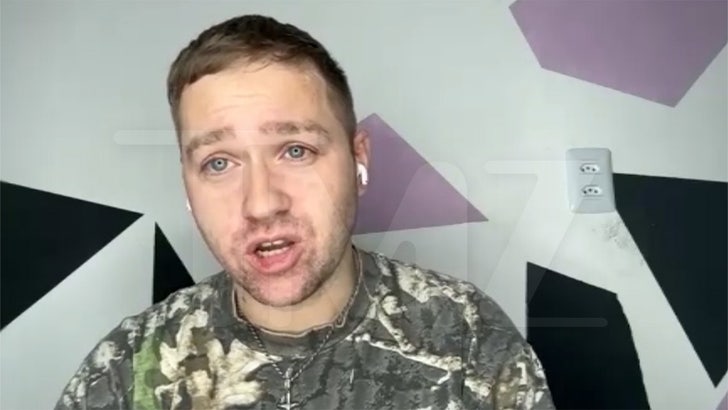 TMZ.com
Paul Staehle says he never went missing in the Amazon, despite his family's fears ... chalking it up to some poor phone service and a snag on a river.
The "90 Day Fiancé" star tells TMZ ... he's been living by himself in Manaus, Brazil and he recently went out on a boat with a fan of the reality show in an effort to clear his head, a decision that had a snowball effect.
Paul says they were heading to a floating house in the Amazon, but along the way the boat had some mechanical problems, and his companion temporarily left him alone. Paul tells us he grew nervous and started reaching out to folks for help, but his buddy was ultimately able to fix the boat and they resumed their journey.
Once they got to the floating house, Paul says he didn't have a phone charger and there was poor cell service ... limiting his means of communication with his family back in America.
Waiting for your permission to load the Instagram Media.
As we reported ... Paul's mom feared he was lost in Brazil after an alarming text exchange with her son, and his wife Karine made some cryptic social media posts, alerting folks in Brazil about his situation.
Waiting for your permission to load the Instagram Media.
Paul says his family was just assuming the worst when they couldn't get in touch with him ... and he's denying this was all a publicity stunt. He says he didn't want the story to get out and was shocked by his mom's reaction and the ensuing media buzz.
Of course, history is not on Paul's side ... he and his son were named in a missing persons police bulletin last year in Kentucky before eventually turning up, and it's a good bet that played a role in his family's reaction.