Maren Morris Shades Jason Aldean's 'Small Town' in New Music Video Tease
Maren Morris
Jabs at Jason Aldean's 'Small Town'
... Major Shade in Teaser
Country singer Maren Morris is firing shots at Jason Aldean, or it sure seems like it ... because she referenced his hit song, "Try That in a Small Town," in a teaser for her new music video.
Maren shared a quick clip Thursday night from what appears to be a video for a new song, which shows a glimpse at a miniature billboard reading, "Welcome to Our Perfect SMALL TOWN From Sunrise to Sundown."
She captioned the post, "I'm done filling a cup with a hole in the bottom." Unclear if those are lyrics to the song or not, but it's obvious she's taking a dig at Aldean.
As we reported, JA came under fire in July for the 'Small Town' music video imagery -- showing riots and Black Lives Matter rallies -- and the song's lyrics, which some feel promotes vigilante violence. He insisted he didn't have racist intent, and denied the song was an attack on BLM.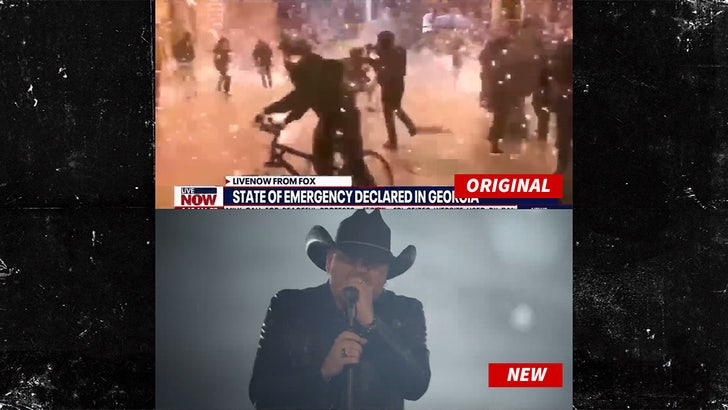 Macon Music, LLC
He ended up having to remove BLM rally news coverage from the video after not getting permission to use it.
BTW, Maren's shade might not just be at Jason -- she got into it last year with his wife, Brittany, who thanked her parents for "not changing my gender when I went through my tomboy phase." For all we know, her upcoming vid might be a shot at both Aldeans.