Sophie Turner Seen For First Time Since Joe Jonas Divorce Filing
Sophie Turner
Smoke Break In Spain ...
First Glimpse Since Joe Jonas Divorce Filing
Sophie Turner is still hard at work in the wake of Joe Jonas' divorce filing ... taking a smoke break in Spain while on the set of her latest project.
The "Game of Thrones" star was spotted filming the British series, "Joan," a biopic about infamous jewel thief Joan Hannington. Sophie is slated to play the titular character, which explains why she's rocking the blonde hair and big tattoo on her back.
As you know, Joe filed for divorce last week, asking for joint custody of their 2 young daughters. TMZ broke the story ... Joe saw Sophie doing and/or saying something on a Ring camera, which is what made him realize it was over between them.
Sources told us the decision to end things also had a lot to do with the couple's different lifestyles, as Sophie recently liked to go out, and Joe was more of a homebody.
That dynamic was a big difference from the months after Sophie gave birth to the couple's second child ... when we're told she's the one who wanted to stay home and would get uncomfortable while attending events.
We were told Joe complained about Sophie being MIA from a specific event at one point, feeling she needed to get out more -- a sign to some that their relationship was on the rocks.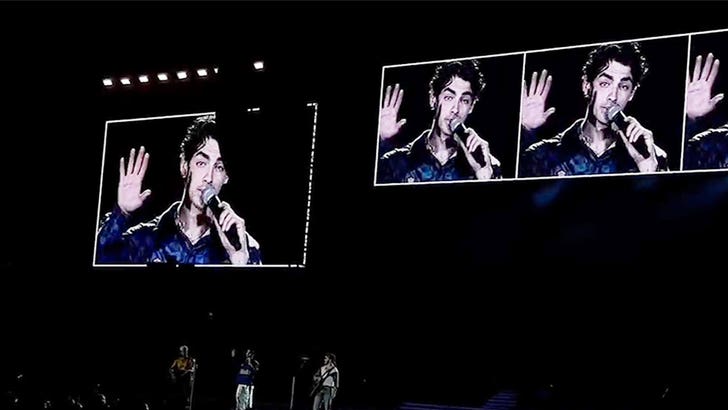 9/9/23
X / @ohhiikayla
Joe took a moment out from his Jonas Brothers concert in Los Angeles over the weekend to speak about all the noise surrounding his relationship ... claiming anything not coming out of his mouth is bogus.
We covered Joe and Sophie's split on a recent episode of The TMZ Podcast, available on all podcast platforms.