Joe Jonas Breaks Silence Over Sophie Turner Divorce During Dodger Stadium Concert
Joe Jonas
Breaks Divorce Silence During Concert ...
Don't Believe Everything You Hear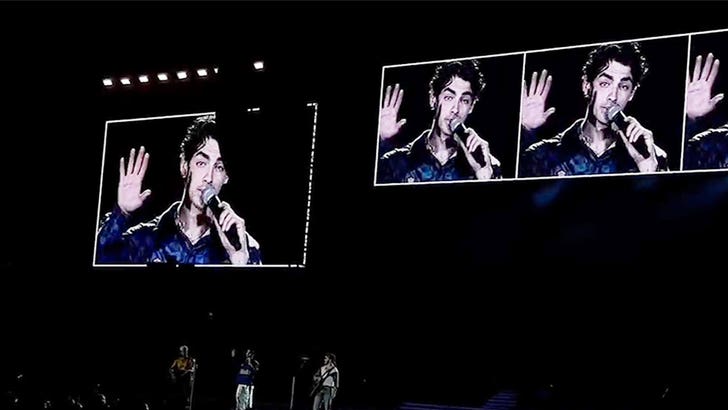 X / @ohhiikayla
Joe Jonas squarely broke his silence over his impending divorce from Sophie Turner Saturday, saying it's been rough.
Joe and his bros performed in front of a packed audience at Dodger Stadium, where he took the mic and said this ...
"It's been a tough week. I just wanna say, look, if you don't hear it from these lips, don't believe it. Okay? Thank you everyone for your love and support. Me and my family love you guys."
As we reported, Joe filed for divorce Tuesday, saying his marriage was irretrievably broken. TMZ broke the story, a key reason he's ending the marriage is a difference in lifestyles ... and the straw that broke the camel's back was ring video/audio of Sophie, although we do not know the nature of what was seen/heard.
Joe got backlash on social media ... so addressing the divorce was not unexpected.
Joe and Sophie issued a joint statement ... "After four wonderful years of marriage we have mutually decided to amicably end our marriage. There are many speculative narratives as to why ..."
Jonas Bros fans care more about the music than the divorce ... so it seems from the receptions they got in Vegas Friday and L.A. Saturday night.