Halloween Horror Nights Staff Threaten Lingering Guests with Taylor Swift Music
Halloween Horror Nights
Lingering Guests, Scram ...
Or Else We'll Blast Taylor Swift!!!
Taylor Swift is being used as punishment for Universal Studios guests looking for late-night scares past business hours -- as heard in this hilarious closing-time message from the park.
Check out this seemingly pre-recorded message that was blasted over the intercom during Sunday night's Halloween Horror Nights ... where folks traverse the massive theme park to hit haunted mazes and rides into the wee hours of the morning.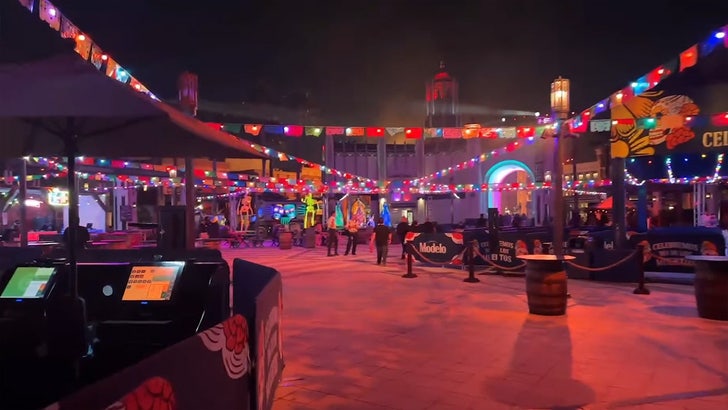 YouTube/SoCal Haunts & Parks
HHN officially shuts down at 2 AM, and based on this YouTube streamer's video ... it sounds like stragglers were hit with a warning for sticking around -- namely, loud Swiftie tunes!
Here's what a man could be heard saying, "The rides are closed, mazes are closed there is no reason to stay here any longer. You don't have to go home but you can't stay here we only have 7 hours to get the park ready for tomorrow. Hit the bricks, take a hike gather your belongings and your drunk friends and go or we start playing Taylor Swift at full volume."
He delivers it in a humorous way, so this is obviously a gag. The interesting part is that this really sounds like a recording, and not just an employee riffing off the cuff. If true, even funnier.
Of course, the Horror Nights people might've underestimated their customers -- Taylor is super popular these days ... and a lot of people actually like her music. So instead of this being taken as a threat, some might just take it as a welcome dance party!