Jennifer Garner Helps Homeless Man In Wheelchair, Offers Up Her Own Shoes
Jennifer Garner
Helping The Homeless In L.A. ...
Offers Shoes Off Her Feet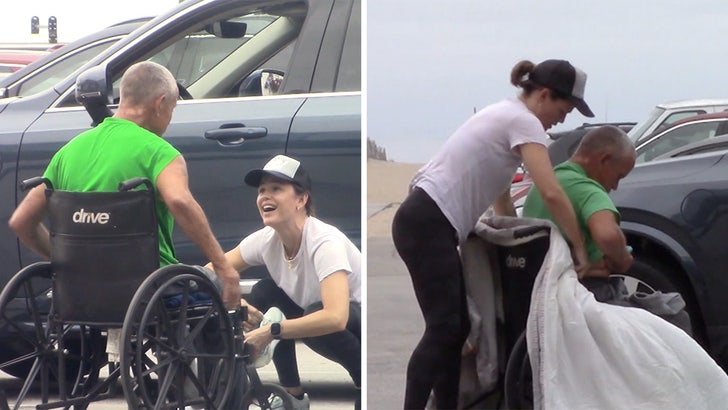 X17online.com
Jennifer Garner leads with kindness ... taking time out of her day to help out a homeless man in L.A., even taking the shoes off her feet to let him wear.
JG was spotted lending a helping hand Sunday at Santa Monica beach -- leaning out of her car to hand the man a bag of essential goodies, before jumping out of the ride to give an even more personal touch.
Jennifer quickly realized the guy was barefoot, so she put socks on his feet and even took her own shoes off to give to him ... chatting him up with a smile on her face.
Jennifer's shoes must not have fit, because she rushed over to the photog and offered to buy his shoes to give to the man -- BTW, we're told the photog offered up his kicks free of charge, and even added things like a blanket, a shirt and pants for the man.
She certainly made the guy's day ... don't forget, Jennifer has a history of giving back -- she hosted a big food drive for her 50th birthday instead of throwing a traditional party, so charity is in her blood!