Paul Wall Offering Drake Free Lifetime Grills, Says Gray Beard Is 'Age Appropriate' Look
Paul Wall
Loving My Silver Fox Swag
And Drake's Got Free Grills For Life From Me!!!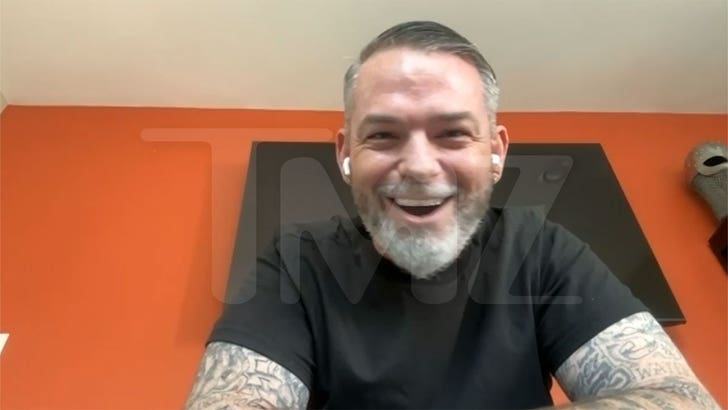 TMZ.com
Paul Wall says he wasn't always a fan of his gray hair during his days of youth, but now he's embracing the silver fox lifestyle.
TMZ Hip Hop checked in with the H-Town Grillmaster himself after he went viral thanks to a simple TikTok showing off his frosty beard.
Paul tells us it's hereditary -- his grandfather was fully gray as a teen and Paul even recalls Nelly and Ali pointing out strains of salt and pepper on the set of their 2005 video shoot for "Grillz" when he was in his early 20s. Now, he's 42 and proud of his appearance.
Paul's mature look hasn't hurt his rep with the younger generation ... he's featured on one of the hottest songs of the year in That Mexican OT's "Johnny Dang" and Drake just gave him a shoutout in front of thousands during his "It's All a Blur" tour date in Houston!!!
Paul actually credits OT for resurrecting his rap name and introducing him to a 2023 audience. He says he feels like he has a brand-new battery in his back as a result.
Drake claimed he's moving to Houston at the concert and will surely benefit from Paul's good energy ... he and his partner Johnny Dang are now offering Drake a lifetime supply of custom grills!!!
Waiting for your permission to load the Instagram Media.
Expect to see plenty of Mr. What It Do for the rest of the year. He tells us his next album "The Great Wall" is dropping on December 1, and he also has a collab with Paul Masson Brandy in the works.