David Foster's Daughters Erin and Sara Blast CA Governor Gavin Newsom as 'The Worst'
David Foster
Daughters Drag CA's Gavin Newsom
... He's 'The Worst'
David Foster's daughters ain't holding back on California's Governor, Gavin Newsom ... calling out the politician and grousing he's trying to turn Cali into a socialist state.
Sisters Erin and Sara skewered Newsom on their "The World's First Podcast," essentially saying there's a reason lots of people are bailing from their home state ... they're sick of jumping through regulatory hoops, courtesy of the Guv.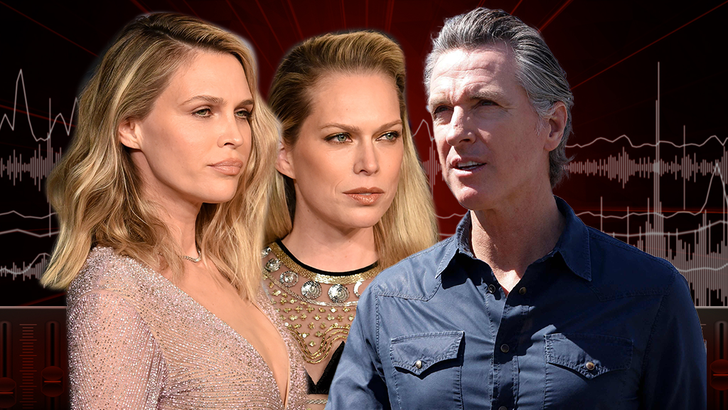 The World's First Podcast
Their rant came after Erin revealed she was getting out of The Golden State and moving to Nashville.
That's not all .. David's kids rail on Gov. Newsom for a bill that Sara says would force people who move out of the State to continue to pay CA taxes for a decade.
For the record, the proposed exit law in question -- first introduced at the beginning of the year -- would target rich folks who make $30 million or more a year and lucrative businesses that leave the State. The proposed law would require people and businesses that amass paper wealth while residing in Cali but move before liquidating that wealth.
Sara says she thinks it's Newsom behind the proposal, declaring him to be "the worst."