3-Year-Old Girl Shoots Herself With Unattended Gun In Florida Home
Insane Video
3-Year-Old Girl Shoots Herself ...
Unattended Gun in FL Home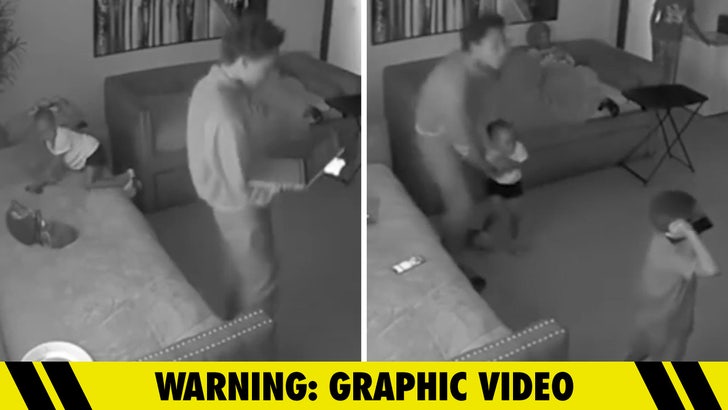 9/24/23
A 3-year-old girl shot herself with an unattended gun in a Florida home, and the horrific incident was caught on video.
The young girl, named Serenity, was playing in the living room at her grandma's Miami-Dade abode last Saturday when she jumped onto the couch near the loaded firearm sitting in plain view.
Check out this newly released footage ... which shows Serenity grabbing the pistol with her hand and peering over at a relative, Orlando Young, who is preoccupied watching a football game on his laptop.
Suddenly, the gun discharges and Serenity is hit in her arm, crying out in pain.
Young looks up, totally stunned, and rushes over to Serenity to check out her injury and give her assistance. Other people dash into the room as total chaos ensues.
Young directs another person to get a belt to wrap around the bullet wound to stop the bleeding. He then escorts Serenity out of the living room, but soon returns to retrieve his gun from the couch before the video cuts off.
Serenity was eventually taken to a hospital, where she underwent surgery. She was released Tuesday and is now recovering at home.
As for Young, he was arrested for leaving his firearm unattended in the house. Prosecutors charged him with felony child neglect with great bodily harm.