Martina Navratilova Blasts Interior Secretary Deb Haaland's Video W/ Drag Queen
Martina Navratilova
Blasts Haaland's Video W/ Drag Queen
'Pathetic Parody Of Women'
Martina Navratilova was clearly furious with an interview Interior Secretary Deb Haaland did with a drag queen earlier this week ... panning it as a "pathetic parody of women."
Haaland's video with Pattie Gonia -- an environmentalist who's described herself as a "professional homosexual" in the past -- was posted to the politician's X page on Monday in order to celebrate LGBT History Month.
In the clip, Haaland can be seen talking with Gonia outside of the Stonewall National Monument in New York City in an effort to highlight its importance to American history.
Navratilova, however, was obviously not a fan of the content ... going after it with a scathing tweet on Tuesday.
"Is this a joke?" the 66-year-old tennis legend wrote. "The pathetic parody of women continues."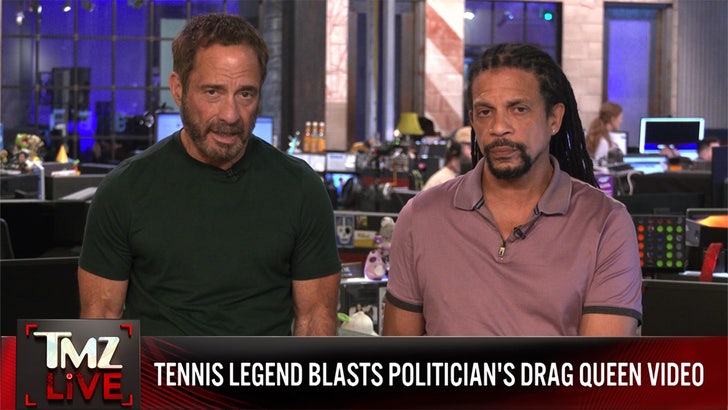 TMZ.com
When one fan responded, "Butch lesbians always faced the same derision. 'Not really a woman.' We should all embrace each other. And this is a drag queen, not a trans person. They're certainly not trying to pass for female!" -- Navratilova immediately fired back with another tweet.
"And how exactly are we supposed to know the difference?" she wrote. "And please do not compare males to butch females. Thank you."
Navratilova -- who is openly gay -- did not expound on her issue with the video further.
She has been vocal, however, in the past about barring transgender women from competing in female sports ... arguing on multiple occasions that it's all unfair to biological women.